Establishing a solid online presence is critical for companies and organizations of all sizes. However, this concept is particularly true for small and medium-sized firms that have historically found attracting customers' attention challenging. Let's face it, and it can sometimes be difficult to make headway against larger competitors.
But the good news is there's enough business out there for everyone. And, with a robust online presence turning website visitors into paying customers has never been easier.
To better understand what makes a solid online presence, let's explore some of the basic foundations that should be in place.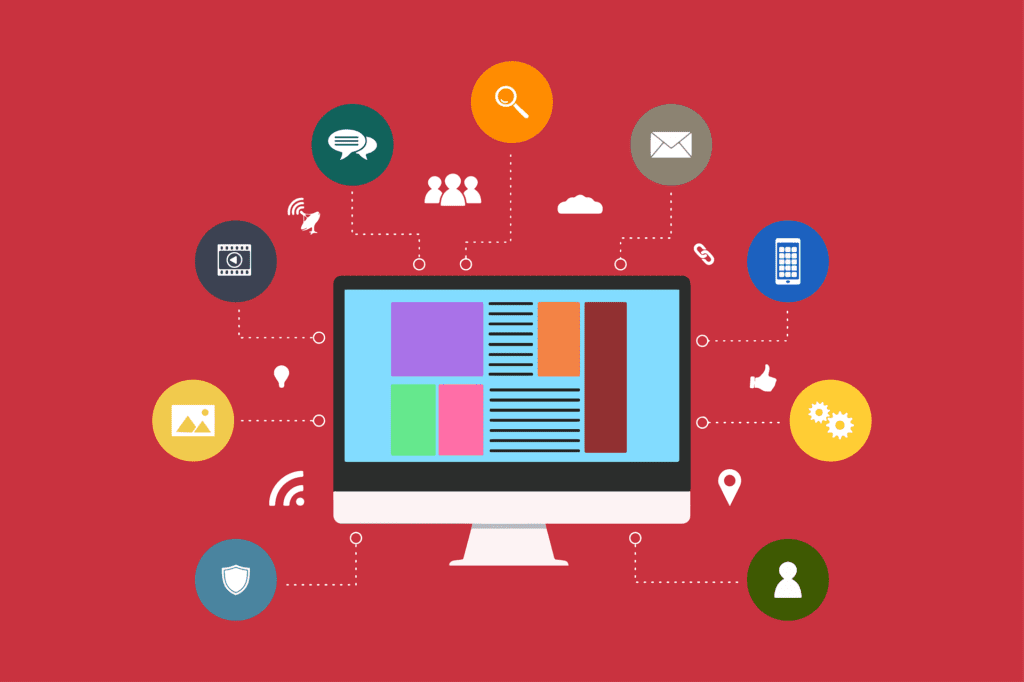 STABLE, SECURE, AND FAST WEBSITE
A stable, secure, and fast website is among the most important aspects of having a solid digital presence. Offering a fast and responsive website that formats on all devices, including laptops, desktops, and mobile phones, is a best practice.
For best results, it should take no longer than three seconds for your website to load. Suppose visitors have to wait longer. In that case, they will likely move onto another site – probably one of your competitors – that has taken steps to ensure their website provides a positive user experience.
PROVIDING A SECURE USER EXPERIENCE IS ALSO CRITICAL.
Website owners should always use SSL certificates to encrypt all online data exchanged between the website and end-users. Everything from contact form submissions to credit card information, names, addresses, and other personal information should get sent over an encrypted connection. By doing so, you can help to prevent "man in the middle" attacks where internet users get unknowingly redirected to illegitimate websites that appear to be the same as your business website.
ON-PAGE OPTIMIZATION
When your website appears prominently in top search engine results, this will instantly appeal to users looking for relevant information.
Some of the most crucial factors that affect a website's ranking include keywords, meta tags, site design, and content. Clearly defining your target audience can also guide you toward a successful online presence by helping you to determine which content will attract the most visitors and result in a higher conversion rate.
Choosing relevant and longtail keyword phrases and adding them to your website copy can help you gain your footing in search engine results and ensure that you appear in the top results for keywords you can efficiently service.
SOCIAL MEDIA PRESENCE
Nowadays, social media accounts and profiles play a significant role in establishing your online presence. These active platforms offer business owners an interactive way to make personalized connections with others online, including friends, family, customers, and potential clients.
As a business owner building your company's online presence through social media, you should ensure you have business profiles on all the critical networks.
Ideally, you should have an active and engaging business page so that your followers want to return time and again for the content, posts, and comments that you share.
By building an engaged audience on social media platforms, you will gain new customers and keep your existing customers engaged with you to maintain an ongoing relationship.
REPUTATION MANAGEMENT
A robust online presence is crucial for businesses that want to protect their reputations and ensure that clients know how well the general public views them. Therefore, it's essential to be an active participant in conversations about your business taking place on sites like Yelp, Google My Business, and Facebook.
It's essential to have a "presence" on popular sites where customers might voice their opinions about your products and services, as these reviews help serve as social proof that your company is trustworthy and legitimate.
Regularly checking the reviews posted online can help you resolve any issues that customers might be having with your products or services and protect against false claims that could result in a loss of business.
Businesses that are proactive about their online feedback will generally do better than those that remain silent.
Customers like to see brands that take an active interest in their happiness and satisfaction, so it is easier to answer any questions or resolve any problems if you know what people say about your company.
PUTTING ALL THE PIECES IN PLACE
Regardless of whether you're starting in business for the first time or already have an established business, it's essential to consider how you can build a robust online presence. By doing so, you'll be able to attract new customers and keep your existing customers engaged with your brand.
At Interactive Palette, we're here to help you build a solid online presence by providing the best website design, WordPress website support, ECommerce integration, and web development services that enable clients to achieve their online business goals and objectives.
So please reach out today to start the conversation.