If you've spent time browsing online, chances are you've come across a personal or business-oriented blog. While they may not seem all that special on the surface, blogs are an extremely valuable method for connecting with digital audiences and generating buzz. In the past, businesses mostly ran straightforward advertisements that highlighted the core benefits of their products or services, as this direct marketing strategy allowed them to cut through the white noise and foster sales-focused engagement. And although this blueprint is still used to this day (with varying degrees of success), the internet has forced companies to take a more nuanced approach to mass marketing.
Modern consumers are able to find exactly what they're looking for with a quick Google search, or by visiting one of many large online marketplaces like Amazon or Ebay. This puts small businesses at a clear disadvantage, especially those who sell through an independently operated website. In the era of instant communication, online users have easy access to an unlimited store of content (covering a staggeringly diverse range of topics), making it difficult to stand out from your competitors without offering potential customers something worth caring about — that's where blogs come in.
What is a blog?
To get an idea of how blogs could benefit your small business, it's helpful to understand exactly what they are and how they're used. First, it's important to note that the term "blog" refers to both an ongoing collection of topic-focused articles and the individual articles themselves. This has caused a great deal of confusion for many business owners that are not particularly active in online spaces, as many blogs discuss a variety of topics that may seem unrelated.
According to WordPress, a blog "features diary-type commentary and links to articles on other websites, usually presented as a list of entries in reverse chronological order." Blogs are a type of hybrid communication genre that combines current events with personal commentary, and can focus on a narrow subject or a wide array of topics. As automated publishing systems became more popular, companies began to leverage the stylized genre as a means of driving traffic to their websites and humanizing their brands. Small business blogs can take on different forms depending on a company's specific goals, such as:
Industry news: Some companies use their blogs to discuss current events within their industry, often referencing news articles from online publishers.
Thought leadership: Forward-thinking businesses that have something to say regularly speak on current and future trends within their market, which allows them to establish a good deal of authority and credibility within their industry.
Infotainment: Businesses that offer lifestyle-centric services create a unique blend of informative and entertaining articles to hook readers and drive interest.
Content marketing: Most companies use their blogs to market their products through targeted content based on relevant topics and problem/solution marketing.
Are blogs really that useful?
Small business owners have a lot on their plates, forcing them to weigh the costs and benefits of non-essential activities before diving in. While blogs may seem like a novelty, research has demonstrated that they can help contribute to positive growth and increase profitability. Here are some interesting statistics you should consider:
Companies that regularly publish blogs have 97% more inbound links. (Source: Hubspot)
Featuring blogs as a key part of your website can give you a 434% better chance of being ranked highly on search engines. (Source: Tech Client)
82% of marketers who blog get positive ROI from their inbound marketing activities. (Source: Hubspot)
94% of people share blog content because they think it might be useful to other people. (Source: nymarketing.com)
Companies that published 16+ blog posts per month got almost 3.5 time more traffic than companies that published zero to four monthly blog posts. (Source: Hubspot)
Small businesses that blog get 126% more leads than small businesses that do not blog. (Source: Think Creative)
78% of consumers believe that companies behind content are interested in building good relationships. (Source: TMG Custom Media)
78% of CMOs think custom content is the future of marketing. (Source: Yahoo! Advertising Solutions)
Studies have shown that publishing interesting and engaging blog content can help small businesses convert readers into customers, increase their online sales metrics, and promote brand awareness. If you're looking to leverage high-quality content marketing as part of your digital communication strategy, consider creating a blog section on your website as soon as possible. Most companies secure positive ROI within a few months, especially those that create content on a consistent basis.
While it may seem like a lot of extra work, the conversational style that most blogs employ makes them quite easy to produce. Keep in mind, any blogs you publish remain on your website indefinitely (unless you decide to remove them) and will continue to attract online customers over the long term.
Looking to start a small business blog? Interactive Palette can work with you create targeted content that speaks to your unique brand and generates meaningful traffic to your website. We offer personalized content development solutions that can help your small business connect with new customers and keep them engaged with your products and services.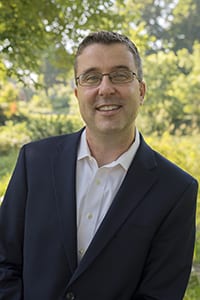 Do you have questions about web design or content planning and development? Feel free to shoot me an email at kmcnally@interactivepalette.com or check out our blog posts on the topic.