As a professional web design company, our team has spent its career helping businesses and organizations of all sizes to build a robust digital presence.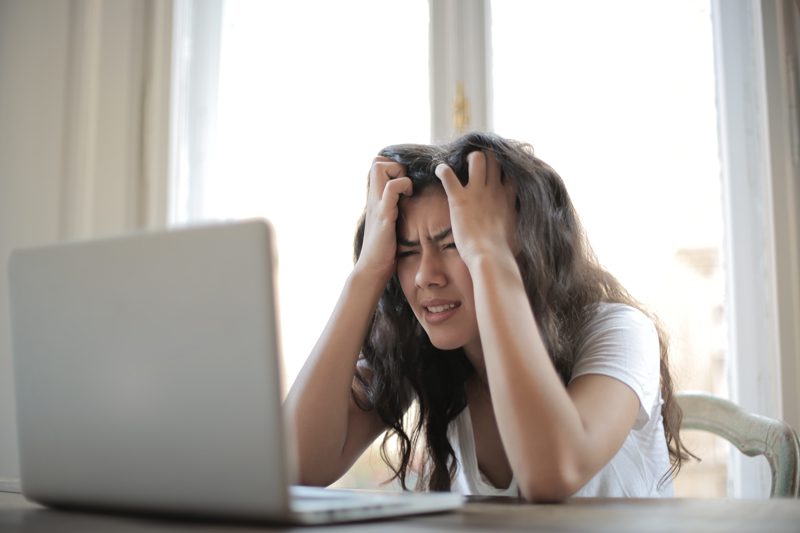 And among the top questions we get when consulting with clients is, "Is our website so old that it's not upgradable?"
Is this the case for your site? Let's discuss when a website is too old for an upgrade and provide examples of legacy websites that aren't fit for upgrades.
What Makes A Website Too Old For An Upgrade?
Whether or not a site is upgradeable depends mainly on the structure, technology, and coding practices used to build your website. However, there are some undeniable signs that your website may be beyond upgrading:
Sites With Poor Legacy Website Structure – A website with a poor legacy structure can present a significant challenge when upgrading. They can come up short on meeting the needs of website visitors. If the site has tangled or messy code, it's difficult for developers to navigate and understand the underlying logic. Implementing new features, enhancing existing functionality, or fixing bugs can become time-consuming and costly.
Another potentially significant drawback is that a poorly structured site can limit scalability, hindering its ability to grow and adapt to website visitors' and operators' changing needs.
Unfortunately, in situations like this, attempting to upgrade the site could lead to further complications and stability issues. If poor site structure is a significant issue, redesigning the site from scratch and using modern web development practices and marketing strategies to ensure a solid foundation for future upgrades and enhancements saves time, resources, and frustration for all parties involved.
Another example is websites with table-based layouts: In the early days of web design, tables were standard in web design.
Fast forward to the present day. Table-based sites are outdated and inefficient, resulting in a poor user experience, especially for any visitors who are using Smartphones or mobile devices that don't easily "snap into" the preset frames of the website. Therefore, taking steps to modernize this type of site is in everyone's interest.
Outdated Or Deprecated Software Or Programs – Website owners running sites with obsolete or deprecated software or programs on their site are vulnerable. Unless supported with stable version upgrades or patches, making upgrades is likely not the best solution for this type of site. Flash-based websites are defunct. Modern browsers no longer support the technology, and as of December 31, 2020, nor does Adobe, the software vendor.
For best results, a complete overhaul following today's best practices for a responsive site helps to ensure the best possible results. Professional website designers use current web standards, including HTML5, CSS3, and JavaScript, to ensure all components of the website function properly.
Unmanaged plugins are an area of concern for sites hosted on WordPress. Over time, website plugins can become incompatible with newer versions of a website's platform or content management system, leading to broken functionality or security vulnerabilities.
Upgrading such websites is possible but might require replacing deprecated software with modern, well-supported alternatives or redeveloping features from scratch to ensure compatibility, stability, and long-term support. In some cases, a complete redesign may be the most efficient and cost-effective solution for addressing the challenges associated with outdated software and programs.
Charting Out The Next Steps
If you are still determining the best course of action for your web presence, our team uses a decision tree approach to determine the best website strategy in the future. This structured decision-making process involves assessing various factors, including client goals, target audience, technical requirements, and budget constraints, to identify the most suitable solution for their unique needs.
By systematically evaluating these factors, we provide tailored recommendations, whether it involves a simple website upgrade, a complete redesign, or a more advanced custom development project. This decision tree approach not only streamlines the consultation process but also ensures that the proposed strategy aligns with the client's objectives, ultimately leading to a more prosperous and impactful digital presence.
If you have concerns about your website, feel free to reach out for a free consultation. Our team of experienced web designers and developers will assess your current website, discuss your goals and requirements, and recommend the most appropriate solution tailored to your unique needs. We look forward to hearing from you.