A website is one of your medical practice's best marketing tools, and it's important that it remains up-to-date so visitors stay interested and keep coming back. This requires regular management, which includes evaluation of your website's design, content, and checkups of its domain name and security.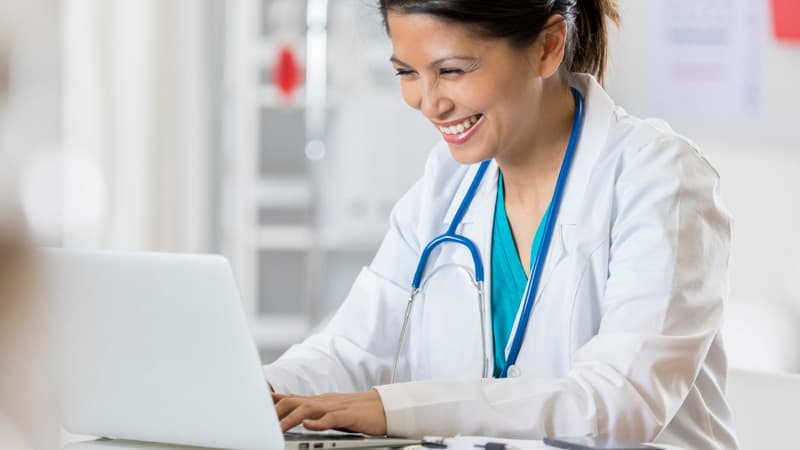 Evaluate Website Design
When you evaluate your medical website's design you should consider two things:
1. Can current and potential patients find the information they need?
In order for your website to be an effective marketing tool, it's navigation needs to be effective so that visitors find the information they need to continue giving you their business. Is your contact information easy to find? What about your appointment scheduler? If your hours, location and contact information are difficult to find within your website, you can aggravate current and prospective patients, or lose them all together.
2. Are my graphics and images modern? Relevant? Appealing?
Your website is a reflection of your practice itself. A well-designed website speaks volumes in terms of trust an authority to its visitors. When images, colors, graphics or videos appear outdated, you seem less credible and professional. Responsiveness is also important, as more and more people use mobile devices when searching the internet. Interactive palette makes sure your website has responsive design that is able to adapt to all different screen sizes, whether from a desktop view or mobile view.
Evaluate Website Content
Next thing to consider when it comes to website management is your website's content. Is all the necessary information available on your website for both current and prospective patients? Consider staff changes, updated staff bios, updated or new patient forms and questionnaires, new services or technology offered, changes to treatment options, changes in office hours, location or contact information. The other kind of content to consider is the educational and thought leadership kind. This could be page copy, blog articles, videos and such. If you don't have this, then consider adding it. More often than not, people use search engines to look for possible causes of their symptoms, available treatment options and other advice before they even make an appointment with a care provider. This provides an excellent opportunity for you as a medical practice. Creating content on your website that answers these questions can give credibility and authority in your industry. Don't have time for all this? Interactive Palette can help so you can focus on your practice and your patients.
Checkups on domain name and security
There are certain aspects of owning and operating a website that may get overlooked. These include domain management and secure hosting for that domain. Maintaining a website means you pay attention to these things too. Interactive palette makes sure your practice's domain is managed professionally and securely. Security measures are also another thing to keep an eye on – making sure firewalls and SSLs are all up to date.
Interactive Palette is here to help with website management
Interactive Palette offers a variety of website management options, whether it's occasional updates, regular updates, or a custom solution that allows you to easily maintain your own site through our browser-based content management system. We'll help you keep your best marketing tool as sharp as a scalpel.