For a law firm, no matter how small, it is essential to have an online presence in order to have great success. With the rise of the internet came the increase of consumers using the internet to search for what they need, and this only continues to increase. Consumers are using the internet to search for attorneys when they need them. Law firms must embrace technology and create an effective online presence, because a firm that doesn't have a strong online presence fails to reach a large cross-section of potential clients and instead is giving them up to competitors.
But let's get real here. The whole notion of online presence can be very overwhelming. Where do you start? What's most useful? What's essential? What's just hype? And how do you keep up?
And on top of all that, you might fret about the cost and wonder whether it's all worth it.
That brings us to the purpose of this article. To say that we hear you, and get it. And we would like to give you our opinion that it is worth it.
Some cost benefits of an online presence
An online presence helps to reach those who search the internet for your services
We've said it before, and we'll say it again. There are so many people who use the internet to search for services. If your practice isn't seen online, then you lose those potential clients. It just makes sense to have an online presence in this day and age. However, it needs to be interesting and informative, and needs to attract and convert internet clients in order for it to be cost beneficial. When this happens you are more likely to reach the many people who search online. And when you reach that many more people, the more likely you are to gain clients.
An online presence helps to build a consistent flow of clients
There's no better time than now to build your client base through online channels. Your goal should be to have a consistent flow of clients, and an online presence is an excellent way to reach this goal. We argue that having a consistent flow of clients and revenue makes it worth the investment of building an online presence. And just imagine, when you do reach a more consistent flow of clients, you can focus more time doing client work and deepening relationships with existing clients, prospects and referral sources – probably more of the type of thing you'd like to do.
These are just a couple of cost benefits of having an online presence for your practice. Now let's take a look at where your money could be going, like to website platforms like WordPress, and see if it is also cost beneficial.
Cost benefits of a website platform like WordPress
The option to keep it simple
WordPress is highly customizable, and your website can be as simple or complex as you want. For instance, you can keep it simple and use existing templates or completely customize your own with various plugins and features. Keeping it simple is a great way to keep development costs down if you need to. And it's important to remember that you can always develop your website over time, keeping it simple at first and expanding later when the time is right. Doing would result in a smaller initial outlay, faster development turnaround and less risk of failure.
A cheap way to gain authority and trust
WordPress comes with a built-in blogging platform, which is a great marketing tool. Blogging is a cheap way to gain authority and trust from those who visit your website, and a way to spread the word about your practice when combined with other marketing strategies such as email marketing or social media. Blog about company news or legal topics related to your practice. Just view it as a way to connect with your current and potential clients.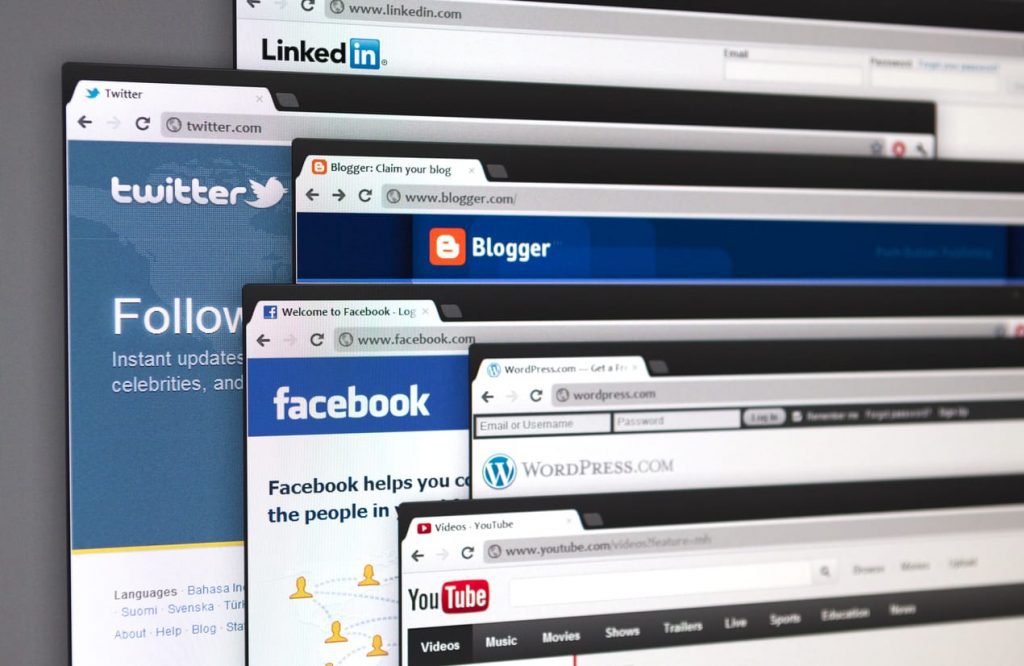 Now, building your own website may seem like an impossible endeavor if you and technology don't get along, or if you just don't have the time or design skill to construct one that you would be proud of. In this case, hiring a professional web development company would be an admirable option. Having someone else do the work will not only reduce much of the hassle and headache of building your own website, it will also save you a lot of valuable time. Specifying to the professional that you would like the website built on a platform like WordPress will still keep your development costs down and your return on investment high.
The bottom line is this – law firms need to stand out from the crowd, and the only way to do so is to have a great online presence. Potential clients are searching the internet for attorneys every day, and how you are represented online can drastically affect the success of your practice. You don't need to spend a lot of money to develop a strong and effective online presence, just start by building a professional website. Then wait and see how the benefits outweigh the cost.