Although web platforms like WordPress and Drupal make it simple to manage your website and online content, an inactive or outdated site can be a huge liability for your small business. Old installations and updates are easily exploited by cyber criminals looking to steal personal data from your business and customers. And if your website is half-built or has been hacked in the past, it's important to take active measures to protect your online credibility, searchability and security moving forward.
Where Small Business Owners Run Into Trouble
Depending on your experience with web design and administration, you may have run into some trouble managing your small business's website. Because every business is unique, these management issues can range from minor content problems to major security flaws. So why is it that some business owners overlook the importance of strong web security?
In part, this phenomenon stems from the streamlined experience offered by website building platforms like WordPress and Drupal. These Content Management Systems (CMS) were designed to be intuitive and easy to use, leading some business owners to believe that website security would be a default feature. Pro tip: it isn't.
Generally speaking, small business owners fall into three broad categories of trouble with their self-administered websites:
Trouble putting it together
Website platforms like WordPress and Drupal have made it possible for small businesses to build and manage their digital storefront. But customizing the site to match your exact needs can be a bit more complicated. Depending on your functionality goals, you may need to install plugins, add widgets, or tweak the CSS to build the website you envision.
Trouble keeping it together
This is especially common for business owners that do not regularly publish new content to their website. Believe it or not, even static websites need software updates to prevent design errors and security flaws. If your website is running an old installation or expired security certificate you may be at risk of hacking and data theft, so be sure to stay on top of all the mundane (but important) web administration tasks.
Trouble putting it back together
Recovering from a cyber attack can be a difficult process for small businesses, especially if core functions of the site were broken or corrupted during the security breach. The best way to prevent unauthorized users from disrupting your online activity is to make sure you're regularly updating plugins and checking your security certificates. Remember, cyber criminals bank on inactive web administrators (often small business owners) who infrequently login to the back-end of their website.
Website Security is Not a Default Option
Your website is a digital storefront for your small business, and just like a brick-and-mortar store it's important that customers feel comfortable enough to walk through the front door. On the web, businesses build and maintain credibility by organizing their website effectively, filling it with relevant and engaging content, and securing it with strong data protection technology.
While web platforms like WordPress have simplified the website creation and content management process, securing your online business is not part of the package deal. That's why it's important to understand what type of data is flowing to-and-from your website, as it will help you determine what level of web security your business and customers need.
To that end, here are a few questions you should answer before doing business online:
What type of online activity will your website facilitate?
How much business information will you provide to visitors of your website?
How much sensitive information will be stored on the back-end of your website?
What type of data are you asking your users to provide? Personal? Financial?
How much user data will you be collecting? And how valuable is it to hackers?
As you can tell, running a small business website is a lot more work than it seems–the more functionality it has, the more attention it needs. If you're taking-in personal information through online transactions or newsletter subscriptions, it's crucial to keep your website software updated and secured.
The only way to protect your online business is to protect your data.
Every small business uses its website differently. Some use it to sell, others to advertise, but all websites have something that cyber criminals want–sensitive information. If your website is half-built or outdated, your online customers may be reluctant to hand over their personal information or purchase your products/services.
The most common points of failure for a self-administered website include old platform installations, outdated plugins, and expired security certificates. These security vulnerabilities can be largely mitigated by performing regular updates and keeping a close eye on the back-end of your website.
One quick method of upgrading your website's security is with SSL technology, which prevents hackers from accessing or stealing personal information by encrypting all the data transmitted to-and-from your website's server. Obtaining a SSL certificate is pretty straightforward, but keeping up with security exploits and vulnerabilities will take time and attention.
If You Have Been Hacked Once, You Might Be Hacked Again
Small business owners who infrequently interact with their website face more security risks than your average online business — on the internet there is no such thing as autopilot.
An inactive approach to data protection can leave you unprepared and unaware of security breaches until weeks, or even months, after an incident has occurred. This buys cyber criminals more time to collect private information and embed harmful code into the HTML of your website.
We see this type of thing happen all the time, which is why Interactive Palette offers website protection and redesign services for any small business struggling with web administration.
If your website has been hacked, or if you're looking for a fresh start, our hosting services can help you build and maintain a secure online experience that your customers will appreciate.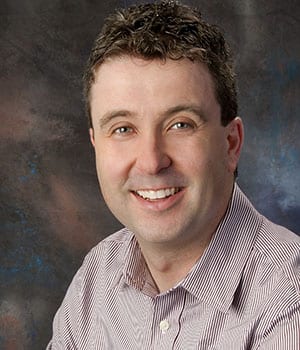 Do you have questions about protecting or redesigning your small business website? Feel free to shoot me an email at kmcnally@interactivepalette.com or check out our blog posts on the topic.