With thousands of new commercial websites created every day, it's no surprise that many business owners feel a bit anxious about stepping into the fray. But before you can start slapping a website together, it's important to consider all the angles.
When it comes to building a successful website, guesswork does more harm than good. Each web page should serve a specific purpose, and motivate your target audience to learn more about your business or purchase your products/services. Without a clear idea of what your website is trying to accomplish, it's unlikely a user would be able to figure that out after browsing your web pages. Thoughtful planning is an essential part of the process.
The Holy Trinity of Website Planning: Purpose, Audience and Context
Whether you're planning to launch a new website or update your existing web domain, there are a few key things you need to consider. Although you may be tempted to jump right into the website building process, it's important to first think through the unique aspects of your small business. What is special about your product or service? What can you offer customers that other businesses cannot? These basic operational questions can help you focus your online strategy and clarify your goals right at the outset.
At the heart of every marketing strategy, online or in-print, three important considerations exist: purpose, audience and context. These core concepts are crucial for developing a winning strategy, and can contribute to sustained success if properly incorporated into your website's operative plans. While it may seem obvious, these basic considerations can empower your digital presence through self-reflection and audience/market research.
In an effort to help you think through the complexity of planning a profitable commercial website, we've put together these important questions to maximize your chances at a positive outcome.
What purpose will your website serve?
Believe it or not, every commercial website has different goals. Some websites act as marketing tools, helping visitors learn more about the brand and services that a business provides. Other sites act as a digital storefront, allowing users to directly purchase products through Ecommerce platforms like Shopify and Magento.
Here are a few important purpose-oriented questions to get you started:
What will your site be used for?
What features will you include?
How much info do visitors need to understand your product/service?
Will you be selling anything directly through Ecommerce?
How will your website help your bottom line?
Figuring out what features to include is a lot easier once you've nailed down your short-term and long-term goals. Answering these questions will help guide your content, ensuring your service pages and "About Us" sections are clear and consistent.
Who is your target audience?
Marketing your small business online is all about stimulating a healthy flow of targeted traffic to your website. Keep in mind, all traffic is not created equal. If you want to establish a sustainable online presence within your market, you must first understand what type of customers want or need what you have to offer. Marketing to a general audience is not always the best approach, especially if your company serves a niche market. Without a firm understanding of your target audience, your brand or content could miss the mark.
Does your product or service serve a niche or general audience?
What audience demographics are most likely to buy your product or service?
What motivates your target audience?
What websites do your target audience(s) frequent?
How likely is your target audience to shop online?
One strategy for bringing your audience into focus is to create detailed "personas" that encapsulate all the important biographical data you can get your hands on. There's no such thing as too much information, so try and dedicate a good chunk of time to audience research.
What is the context of your business?
Now that you have an idea about what you're trying to accomplish and who you're marketing to, the next step is locating your place within the broader online market. Who are your competitors and how are they positioned within the market as a whole? Understanding your competition is a mainstay in the marketing world, as it will help you identify advertising opportunities and strengthen the resilience of your small business.
What is the demand for your product or service?
What are the selling points of your product or service?
How well known is your brand?
Who are your primary competitors, and what strategies are they using?
What gaps in the online market can your small business take advantage of?
The last thing you want to do is copy your competitors online strategy, but doing a bit of digging can give you some ideas about how to approach your own website. You may not be able to afford a professional marketing firm, but you can afford to develop a marketing strategy using the free online resources available to you.
Bringing it all together
Answering these questions will give you a strong foundation for building up a profitable website with positive ROI potential. By aligning your purpose, audience and context, you can be sure that the time you spend on your website isn't a waste. The truth is, staying competitive in online spaces takes time and effort. What worked last month may fall flat in the months to come, so always try to rethink your approach and make course corrections when necessary.
If you're interested in getting some assistance with website planning and development, Interactive Palette can work with you to think through these (and other) core considerations to find a creative solution. We offer personalized website design and content development services that will translate your brand from brick-and-mortar to digital powerhouse. Regardless of your business goals and technical experience, our web content professionals will help you take decisive action and stay ahead of the competition.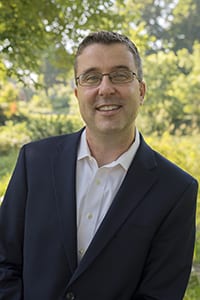 Do you have questions about web design or content planning and development? Feel free to shoot me an email at kmcnally@interactivepalette.com or check out our blog posts on the topic.