Uh oh. We are storming towards the busy holiday season, and you need your website to do big things for your business. But as you look at your website, you realize it's not exactly up to snuff. It's looking a little… stale.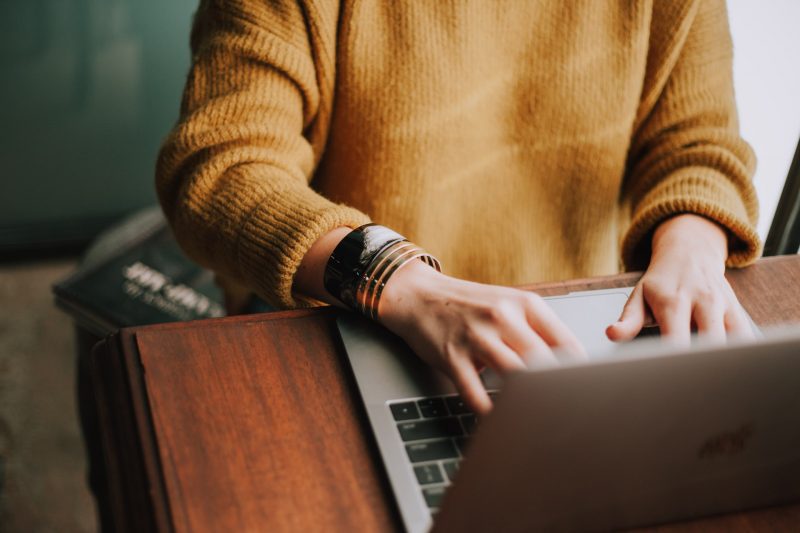 You're probably right if you think your website might need a content refresh. Here are some signs that it's time to spruce up your website with new, relevant content:
Your Website Feels And Looks Dated
Copyright date aside, if your website looks like the last design update took place a decade ago, it probably needs an update. Trends and tastes change, and the last post about the classic iPod on your site will not cut it in today's market if you want to move forward.
Other aspects that could indicate that your website has fallen behind the times include:
An outdated color scheme
Non-supported programs or plugins
Fonts that are no longer in style
Imagery that doesn't reflect current trends or your brand identity
A lack of responsive design
Your Website Doesn't Reflect Your Current Offerings
If your website still talks about the products and services you offered years ago, it's time to change. There is no logical reason to give visitors the impression that you are stuck in the past or incapable of updating your site to reflect your current offerings.
For instance, if you used to sell exclusively online but now have a brick-and-mortar store, update your website to include your new address, hours, and other pertinent information. On the other hand, if you've expanded your product line or started offering new services, be sure that this change gets represented on your website.
Your Competitors Have Redesigned Their Websites
While doing competitive research, you realize that your competitors have redesigned their websites within the past few months – and their sites look amazing. So if you don't want potential customers thinking you're lagging behind the times, it might be time for a website refresh on your end.
Upgrading your website shows you're keeping up with the latest trends and technologies, making your site more visually appealing and telling customers that you care about providing them with a good experience – which could ultimately lead to more sales.
Your Website's Analytics Show A Decline In Traffic
Suppose you are already monitoring your website traffic and notice a significant decline. In that case, this could indicate that your website is no longer relevant to your target audience or algorithm changes have pushed your site lower in search engine results pages.
To discover why your traffic is declining, look at your website's analytics. For example, if you see that people are no longer spending as much time on your site or that the average number of pages viewed per session has decreased, this could indicate that your content is no longer engaging.
If you don't have or don't know how to interpret your website's analytics, consider working with an agency that specializes in digital marketing. They can help you understand the data and take steps to improve your website's performance.
You Feel Like It's Time For A Change!
In the same way, you might not want to drive the car you bought in 2002; you might not want your website to look the same as when you first launched. After all, your business has probably changed a lot in that time!
If you feel like it's time for a change, chances are good that your website could benefit from a content refresh. By updating your site with new, relevant content, you can give it a fresh look and feel – and attract new visitors.
Not sure where to start? A digital marketing agency can audit your existing content, develop a strategy for creating new content, and implement that strategy on your website.
With access to industry tools and resources and a team of experienced professionals, they can help scale your business website to the next level – and attract more customers.
Put Your Best Foot Forward
The internet allows every business to put its best foot forward. However, if your website looks outdated, unprofessional, or is no longer a fair representation of your business, a content refresh can help.
By updating your site with new, relevant content, you can give it a fresh look and feel – and attract new visitors. Not sure where to start? Contact the professionals at Interactive Palette today! Our team can help with all things digital marketing – from auditing your existing content to developing and implementing a marketing strategy.