Mobile websites a growing trend to keep customers satisfied
It's hard to imagine that as recently as a decade ago, a significant number of businesses did not have a website or, at best, maintained a meager online presence.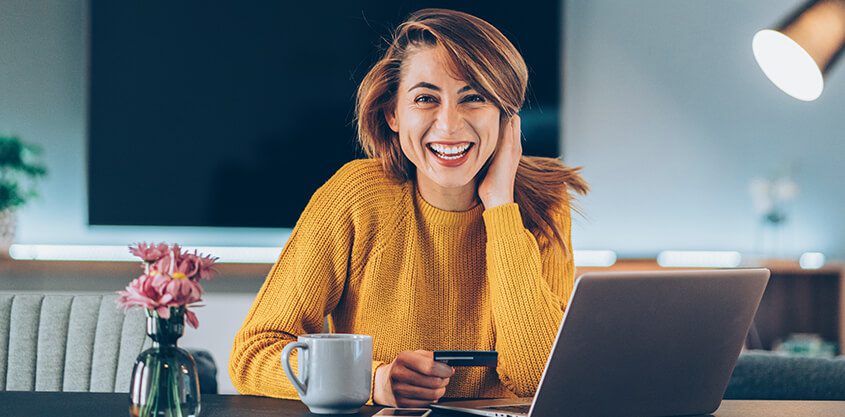 Without question, the Internet has transformed the way in which most people conduct commerce and gather information.
A case in point is the sharp increase in the use of cell phones with Internet connection. The advent of so-called "smart phones" such as the iPhone or Blackberry has prompted those in the business of building and hosting mobile websites to explore new technological avenues, leading to the creation of "mobile web sites."
In essence, a mobile website is a streamlined website, configured to easily fit a "smart phone" screen. This technology allows people easy access to information from their cell phones, something that consumers increasingly not only want, but expect. Anyone who has ever attempted to navigate through a traditional website from a smartphone can appreciate the need for streamlining the process. Mobile-ready access to websites eliminates the sometimes tedious task of locating desired information by reducing complexity — customers don't need to scroll through large text screens since information is organized by importance and formatted for relevance.
A "mobile" website is quicker to navigate than its full-sized counterpart would be. When a traditional website is optimized for use in a "smart phone" or alternative mobile platform it is redesigned to provide information quickly with just a few taps. Moreover, a mobile website can save time spent on data entry; contact phone numbers, email addresses, and directions are immediately accessible by tapping. Think of what that means when, as a customer seeking information, all you need to do is tap and then another tap brings you directly to the phone number you want.
The desire for such applications is certain to expand exponentially. The newspaper industry, for example, has increased its online presence, making it easier for readers to access articles and advertisers. It is likely that newspapers will find that mobile web design is an advantageous way to maintain and increase their presence and value with readers and viewers.
Ultimately, mobile websites are a win-win for business owners and consumers — helping to deliver a business's message and most compelling website content to current and potential customers with just a glance at their mobile phone screen.
Google uses "Mobile-Friendliness" as Ranking Factor
When someone does a Google search on their mobile phone, your website will rank higher if is mobile friendly
Google started using "mobile-friendliness" as a ranking factor for mobile search. In layman's terms, that means that if your website is mobile friendly, mobile ready or responsive (these terms are interchangeable), when someone does a Google search on their mobile phone, your website will rank higher than a website that is not mobile friendly or responsive. This is good news if you already have a responsive website. This is a wake-up call for those websites that are not mobile-ready.
Try Google's Mobile-Friendly Test
According to Smart Insights, 80% of internet users own a smartphone. The majority of these users search for products or services using both their laptop/desktop and their smartphone. 47% use a tablet. The trend is clear – as browsers improve on smartphones and tablets, more and more people use these mobile devices for internet searches.
Is Your Business Website Mobile Friendly?
Find out if your website is mobile friendly by using Google's Mobile Friendly Test. If your site fails, email Interactive Palette to discuss your options. Here at Interactive Palette, we design websites with your SUCCESS in mind. That includes developing responsive websites that work on smartphones, tablets and laptops/desktops.