Hey there, business trailblazers! If you're reading this, you're a savvy, forward-thinking entrepreneur running a small to medium-sized business. You're doing great! You know the times are changing rapidly, and keeping up is crucial. Your digital presence? It's no different.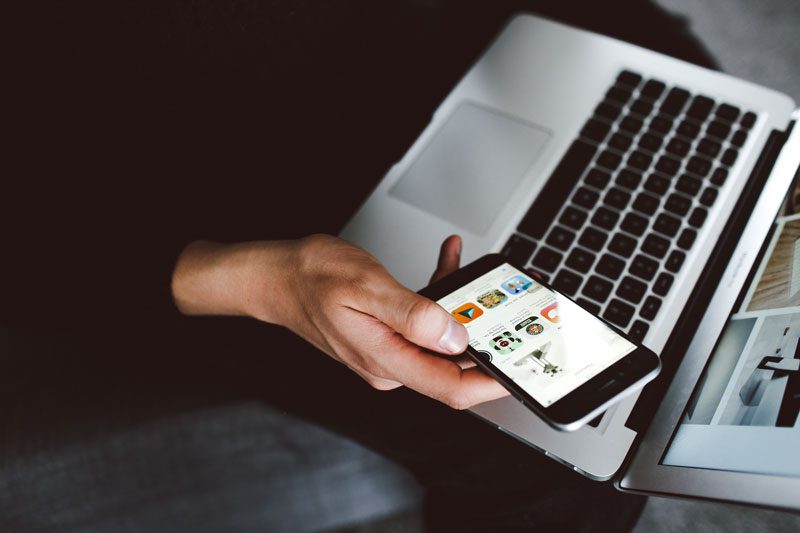 Nowadays, your website is more than a virtual storefront; it's the digital face of your business. It's where customers find you, interact with you, and, most importantly, build trust and loyalty. And as you know, first impressions count.
You don't want your website to be like a brick-and-mortar shop with limited business hours. Instead, you want it to be the town's beloved 24/7 convenience store. Available. Accessible. Always ready to serve. And that's where responsive site design comes in!
What is Responsive Site Design?
In layperson's terms, a responsive design means your website adjusts to fit the screen the person uses to view it. So whether the visitor uses a jumbo 27-inch desktop monitor or a palm-sized smartphone, your website will look and function as beautifully.
The Limitations Of Non-Responsive Websites
Non-responsive websites are like a road full of potholes in the digital landscape – they're a hassle, an inconvenience, and, quite frankly, a liability. If your website isn't responsive, it can lead to frustrating user experiences.
For instance, think about someone using their smartphone to view your site. It's challenging to pinch and zoom to read your content or endlessly scroll to find the information they want. And let's avoid getting into how it'll look on different devices, browsers, and screen resolutions – it's a mess!
Should you add extra complications, like not having security protocols, outdated software programs, or other potential vulnerabilities, the effectiveness and reliability of your website can be unpredictable. You could face data breaches and cyber-attacks, technical weaknesses that could damage your reputation, hurt customer trust, and, ultimately, negatively impact your company's bottom line.
In an era where digital impressions can make or break your business, having an outdated, non-responsive website is not just limiting – it can be a significant business risk that isn't worth taking.
Why Do I Need Responsive Site Design?
Switching to a responsive design is a no-brainer! It's a proactive way to ensure your online presence remains an asset rather than a liability. But if more reasons are needed to upgrade to responsive design, here are some to ponder.
Ever-Expanding Base Of Mobile Users – Over half of the web traffic worldwide is now from mobile devices. Your customers are on the move and want the convenience of connecting on the go. A responsive design ensures that the website responds as expected, regardless of screen size.
Better User Experience – A responsive website design makes navigating your website much more straightforward. After all, it's good for your visitors to find what they want or need. So removing barriers and obstacles like a non-responsive site is logical.
Improved SEO Ranking – Did you know Google loves responsive sites? With a responsive design, your site is more likely to climb the search rankings, giving you more online visibility in the search platforms that count, including Maps, Local, and Mobile results.
How Can I Make My Site Responsive?
Ready to embrace responsive design? If so, there are a few different options from which to choose:
Hire A Professional – If you want a seamless transition and a perfectly tailored solution, consider hiring a professional web designer (hey, that's us!)
Use A Website Builder – Plenty of DIY-style website-building platforms offer users access to responsive design templates. While a Do-It-Yourself solution will require you to put in elbow grease to complete the design, you get the benefits of having a responsive design.
Revamp Your Existing Site – If you love your current design, there are ways to tweak it to make it responsive. While this approach can add complexity to a website overhaul or upgrade, it is an option if you've decided to evolve your existing configuration.
Choosing the best responsive design approach depends on several factors. For instance:
Your target audience's browsing habits
The complexity of your site's content
Your available resources
The desired user experience
A thoughtful strategy considers these elements to create a seamless, user-friendly interface across all devices.
Don't Let Opportunity Costs Pile Up!
Holding onto an outdated, non-responsive website can be a costly mistake. You risk losing potential customers who cannot navigate your site on various devices and damaging your brand's image. This missed opportunity to engage with a broader audience translates into significant lost revenue over time.
Making The Leap To Responsive Design
Do you have more questions or interest in learning how Interactive Palette can help you transition to a responsive website? Reach out to start the conversation.
We're here to help!