A company website is an investment that you want to protect, and this can be done if you maintain its functionality and keep it from becoming outdated. In order to provide a reason for viewers to come back again and again, you need fresh content, functionality, and security every time they visit. This requires regular website maintenance and today we've provided a website maintenance checklist to help you to keep your site working for your visitors.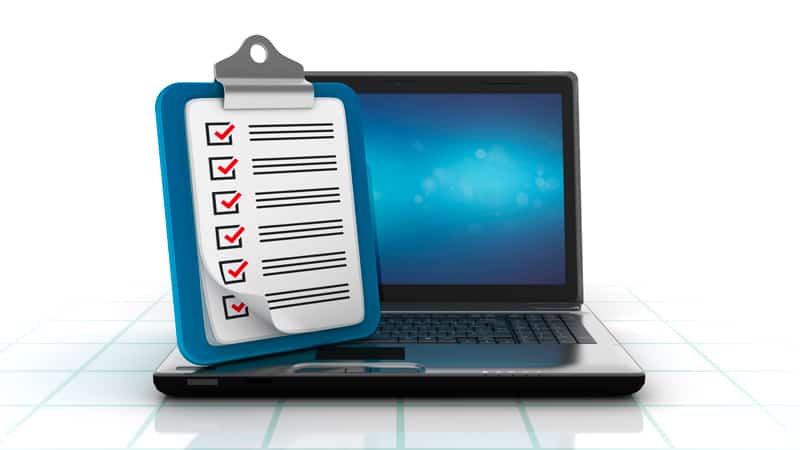 1. Domain name & hosting
Check to see that your domain name and hosting are up-to-date and registered correctly. An unfortunate occurrence is when a domain name expires and the website goes down while the website owner doesn't even realize it.
2. Web software and CMS
If you are using any sort of web software or CMS (Content Management System), make sure it remains up-to-date by going through with updates whenever they are available.
3. Web Analytics
Pay attention to the traffic that goes to your site, as well as other key metrics like who is visiting, how they got there, and where they came from, etc. Doing this through a program or service like Google Analytics will help you gather and analyze these metrics and improve your website and its ranking.
4. Fresh Content
Provide a reason for your users to come back by adding fresh content on the regular, whether it be through page copy, blog posts, or email newsletters. Ongoing keyword research is part of this process, because it's the practice of finding what your readers want and what the focus of your content should be.
5. Tested Functionality
Maintain your site's functionality by conducting some tests once in awhile. For instance, test the functionality of contact forms, signup forms, checkout forms or any other function you have on your site to make sure they are working properly.
6. Fix Broken Links
If on your website you have links that go to other websites, you should make sure that the links work alright and go to the correct places. This will ensure that your website remains a good resource for your users, and is therefore more likely to be a site they want to come back to. You can run a link check like this to crawl your site and find broken links.
7. Backups and Security
Make sure that backups of your website and database are occurring, and that they're working properly. You should also make sure you have secure firewall protection.
8. Up-to-date Design
See that the design of your website is up-to-date and working well with the latest versions of website browsers. Also make sure that everything looks right on mobile devices like tablets and smartphones.
9. Fix Errors
Make sure there are no major errors on your website, either on the frontend or backend. You can use Google Webmaster Tools and Bing Webmaster Tools to check error log files and messages that tell you if there's a problem.
10. Speed and Load Time
You should do some testing to see that your web pages are loading quickly. Nothing is more annoying to an internet user than a slow-loading page. Both site visitors and search engines tend to prefer websites that load quickly. You can use Google PageSpeed Insights to see if there are issues that might be affecting your site's speed.
Because your company website is a huge investment (not to mention one of your most valuable marketing tools), you want to protect it through regular website maintenance. There are many aspects of website maintenance that help you to keep your website up-to-date and functional, and these tips that we've included in our list will help get you started. If you want to maximize your return on investment and get the most out of your website, then be sure to follow this maintenance checklist.