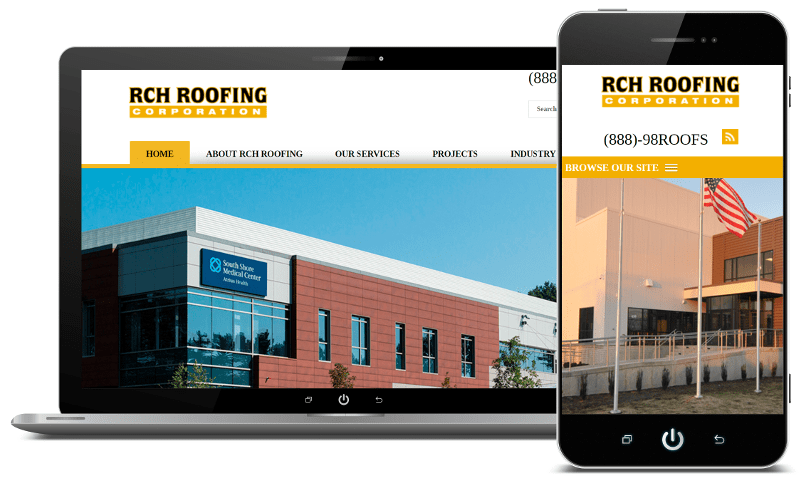 Location: Marshfield, Massachusetts
Industry: Roofing Company
RCH Roofing Corporation has 40 years experience managing commercial roofing projects. The RCH philosophy sets the industry standard while utilizing the highest quality materials, minimizing costs and site area disruption. Interactive Palette designed and developed a new custom responsive website:
Interactive Palette redesigned RCH Roofing's website to complement their new sales campaign.
The website is Responsive which means it automatically adjusts to the visitors' screens whether it is a desktop or mobile device.
Website, email accounts and spam filters are hosted on Interactive Palette's dedicated servers.