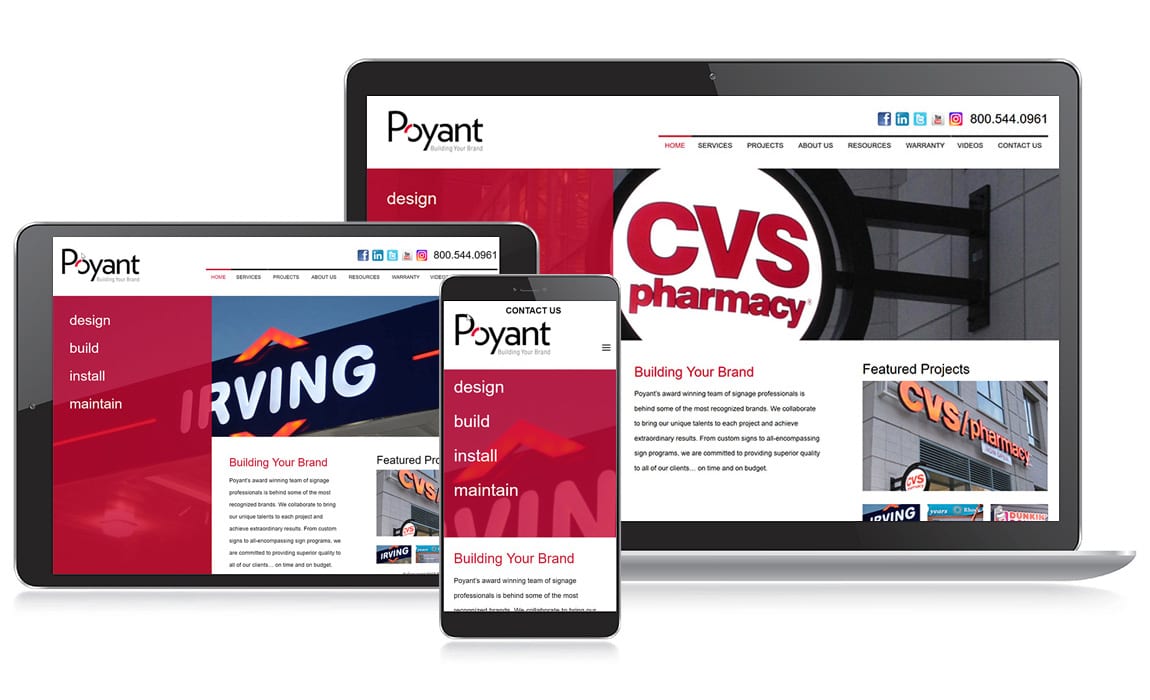 Location: New Bedford, MA
Industry: Signage
Poyant's award winning team of signage professionals is behind some of the most recognized brands. We collaborate to bring our unique talents to each project and achieve extraordinary results. From custom signs to all-encompassing sign programs, we are committed to providing superior quality to all of our clients… on time and on budget.
Interactive Palette developed a new responsive website for Poyant:
Interactive Palette re-developed the Poyant website to make it Responsive and mobile-friendly.
The new website has an extensive portfolio of projects that can be sorted by Industry.
WordPress was used as the Content Management System.
The new website is hosted on Interactive Palette's dedicated servers.
Interactive Palette provides ongoing Maintenance and SEO services.
The website is secured with a 256 bit SSL.