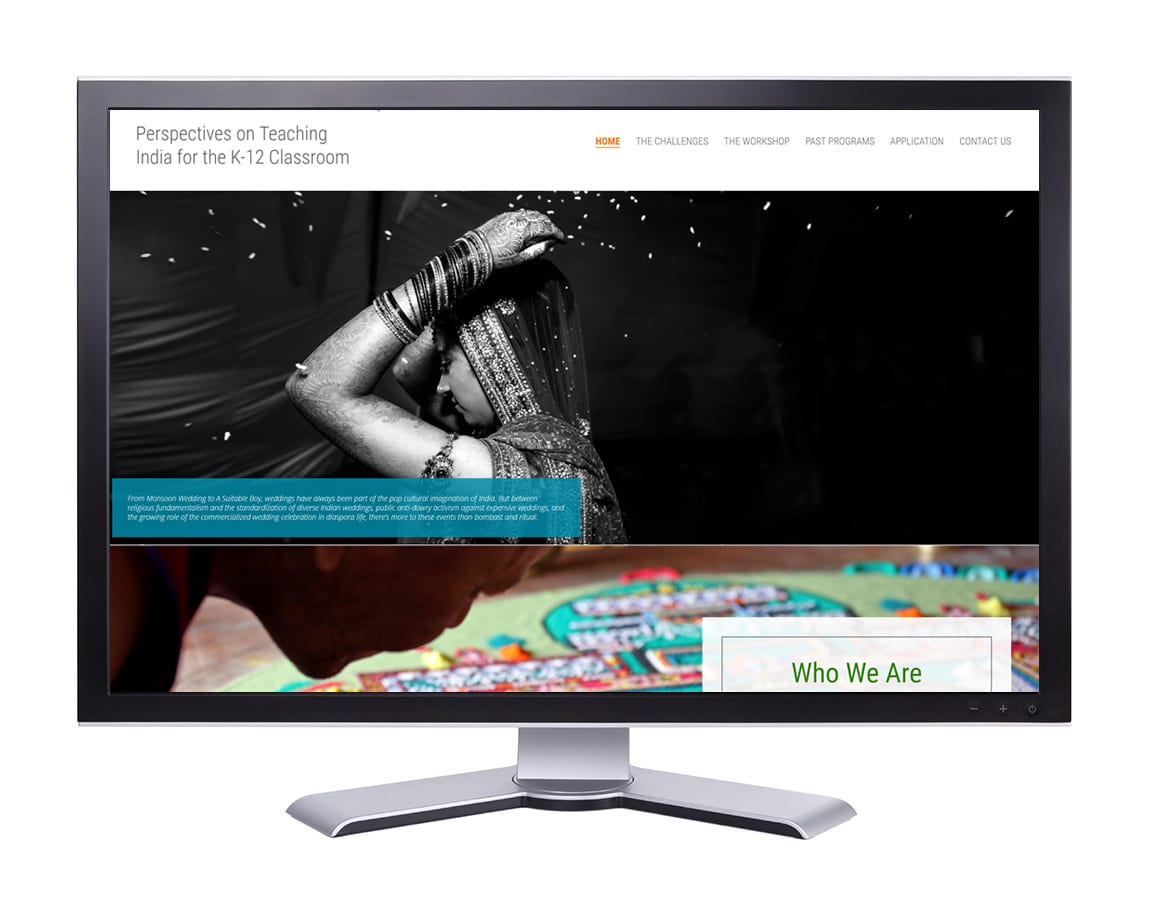 Location: Bridgewater, MA
Industry: Education
This client has created a Perspectives workshop, a five-day funded and accredited professional development experience for K-12 teachers whose curriculum includes a subject matter related to India. Their mission is to combat misinformation, to complicate the stereotypes, fight nationalist agendas, and foster fluency in the many complex narratives of India that students may encounter today. Interactive Palette designed and developed a new mobile friendly website:
Interactive Palette designed a new website for Perspectives on Teaching India for the K-12 Classroom to complement their growing business.
The website is Responsive which means it automatically adjusts to the visitors' screens whether it is a desktop or mobile device.
WordPress was used as the Content Management System.