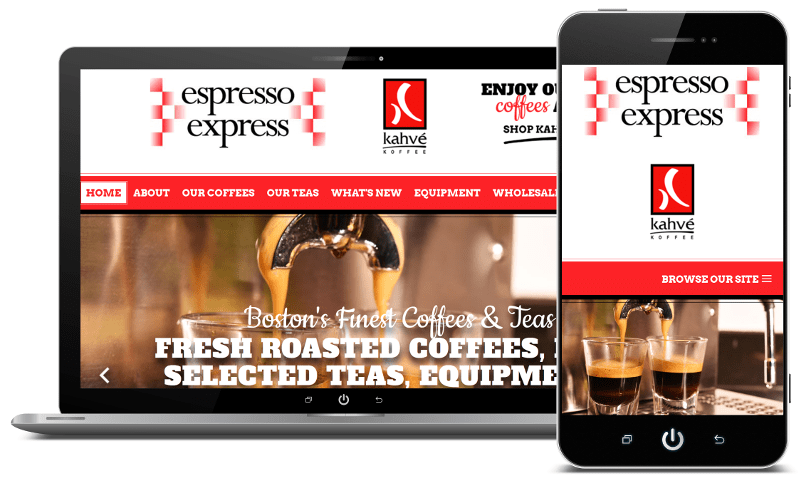 Location: West Newton, Massachusetts
Industry: Gourmet Coffee Company
As one of the Boston area's first gourmet coffee companies, Espresso Express introduced our Kahvé coffees in 1983. With their exceptional Kahvé brand, they soon established themselves as the clear leader in the fine art of sourcing quality coffee beans and roasting specialty coffees. Interactive Palette designed and developed a new custom responsive website:
Interactive Palette redesigned Espresso Express's website to complement their new sales campaign.
The website is Responsive which means it automatically adjusts to the visitors' screens whether it is a desktop or mobile device.
Website and email accounts are hosted on Interactive Palette's dedicated servers.