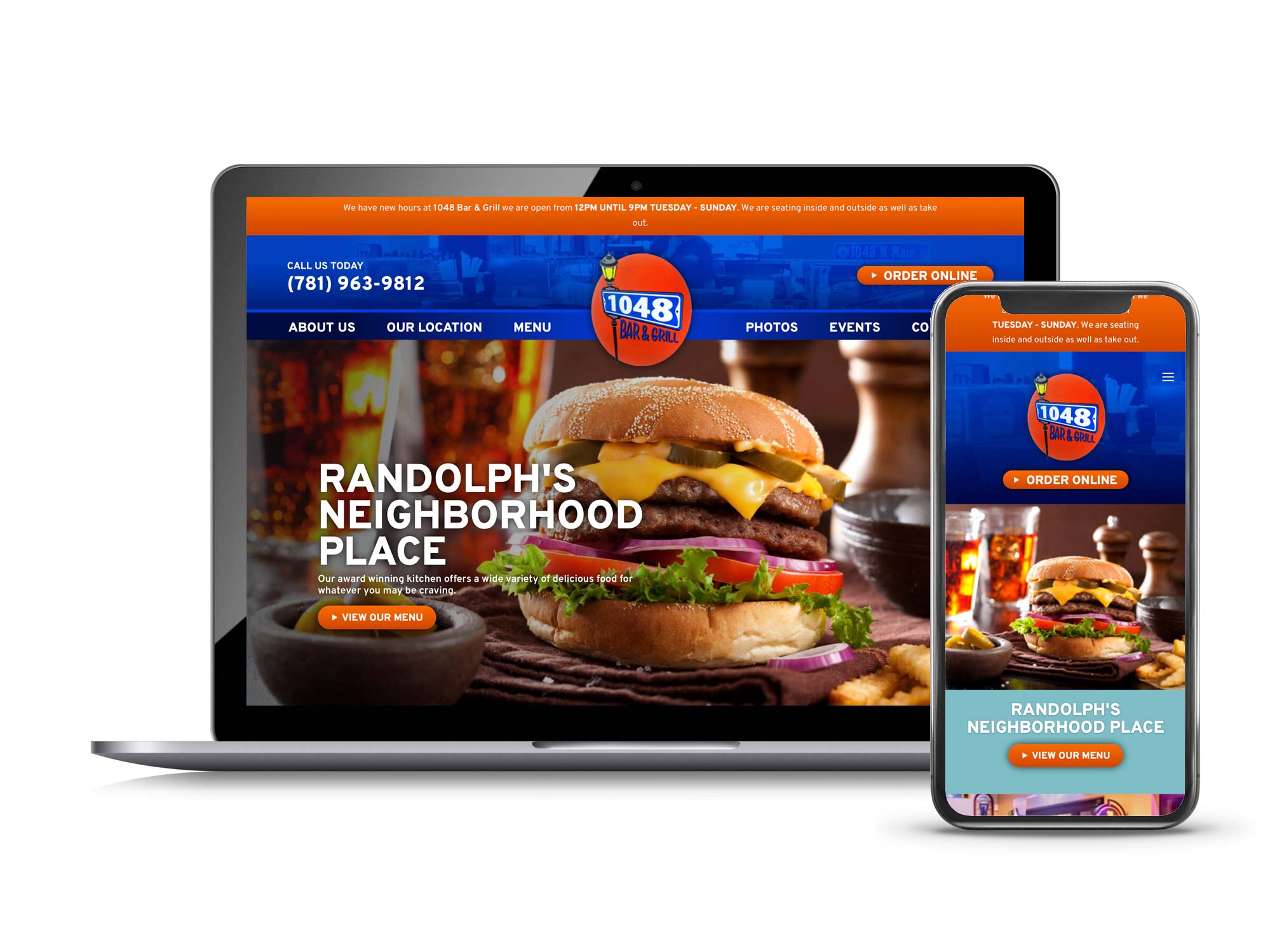 Location: Randolph, MA
Industry: Restaurant
This establishment has become a "go-to" for those looking for a great time, whether for a family dinner or cocktails with friends. This neighborhood place became a reality in 2014 when two Joe's purchased the previous establishment and turned it into what it is today: 1048 Bar & Grill. With an award winning kitchen, guests can find a wide variety of delicious food to satisfy their cravings. Interactive Palette designed and developed a new mobile friendly website:
Interactive Palette developed a new custom WordPress website with Divi Builder for 1048 Bar & Grill of Randolph, Massachusetts.
The website is mobile ready and provides information on Events, Menus and Location.
The company's email is hosted on Interactive Palette's dedicated SmarterMail Enterprise Server.
The new website is hosted on Interactive Palette's dedicated servers.
Interactive Palette will be providing ongoing Maintenance and WordPress updates.