Even if most of your business comes from referrals, there are still thousands of online searches done each month by people looking for a particular type of lawyer in their area. We firmly believe that online marketing is no longer an option for lawyers, but necessary in keeping up with competition and market trends.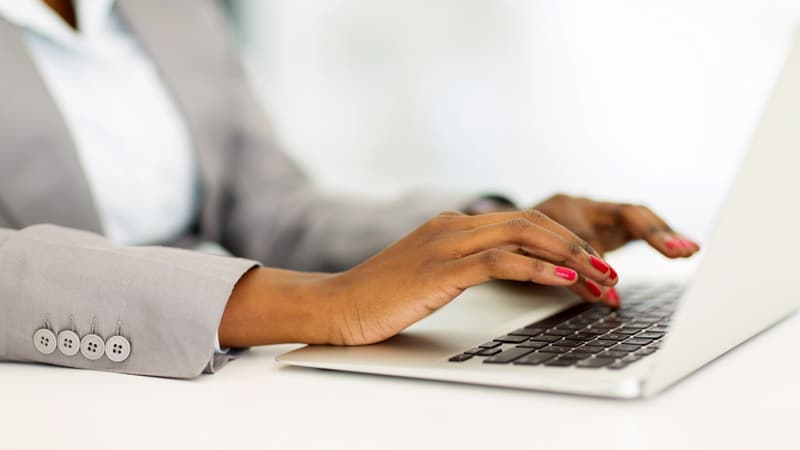 If you don't already agree, just think the potential clients you might lose because your small law firm lacks an online presence. And read on to see if we can convince you. More and more small law firms are realizing its importance, and you should too if you want to keep up.
Maybe you already realize this fact – that online marketing is necessary for your small firm. Well then, you've come to the right place. We at Interactive Palette want you to succeed in online presence and we're here to help.
Help you be found
First of all, your website needs to be easy to find when people search online for your services and expertise. And once your site is found, it should contain answers to your potential clients' questions and all information they may be looking for in order to bring them closer to choosing your law firm. It should also be professional and aesthetically pleasing to represent your firm well.
Help you build relationships and authority
Building relationships with the people who have found your website, who may be your current or potential clients, and building trust and authority within this industry is important for retaining clientele, and making it more likely that your services will be referred to others.
How does Interactive Palette help you with these?
Website Design
Interactive Palette makes sure that when people find your site, the first impression is effective and moves them towards trusting you. We do this by ensuring that your website includes all necessary information your potential clients will be looking for, in a well-organized and easy-to-navigate fashion. We also make sure the design is aesthetically pleasing and reflects well on your professionalism as a firm. We employ mobile-friendly design as well as SEO-friendly design so you keep showing up in the search results.
Organizing your website's information in a way that is easy for people to navigate and understand what your firm is about (and easy for Google crawlers to index your content) is one of the top priorities when considering website design.
All of this is done with your budget in mind, and inexpensive website platforms like WordPress can keep this in check.
Maintaining and marketing your website
We make sure the information on your website is up-to-date, remaining useful or compelling to those who could potentially need your services. Periodical reviews are set up with suggestions of any updates or changes that might enhance a visitor's experience or increase the site's productivity to ensure your website remains current.
Marketing your website involves relationship and authority building. We believe this can be done through excellent content that fills your website and blog, which can be marketed through social media sites like Twitter, LinkedIn or Facebook. The key here is to make sure the content that is put out is valuable and will vouch for your authority in the field of law.
As more people use search engines to research before they make a decision about a lawyer, it is more important than ever to keep up with the ever-changing search engines. We make it our goal to market your website and keep you showing up despite these many tweaks and changes in the digital marketing realm. We utilize the best internet marketing, content marketing and SEO so that your services keep showing up to the many people searching for them. Keeping up with this is a full-time job in itself, and it is usually more beneficial to outsource this work to a company like us.
All of this information can be quite overwhelming, and believe us, there's more we could mention but for the purposes of this article we'll stop here. If you believe that your small law firm needs a better online presence and you're ready to take the plunge, contact Interactive Palette today. We're here to help you succeed.