Hey there, small business owners! We know you've got big business dreams, but you may feel limited due to a marketing budget that isn't quite as expansive. Does this story sound familiar? If "yes," Don't sweat it! The great news is that business owners of all types don't have to break the bank to make a significant impact in their industry. Are you intrigued? Let's chat about how a few wise investments can create a huge impact.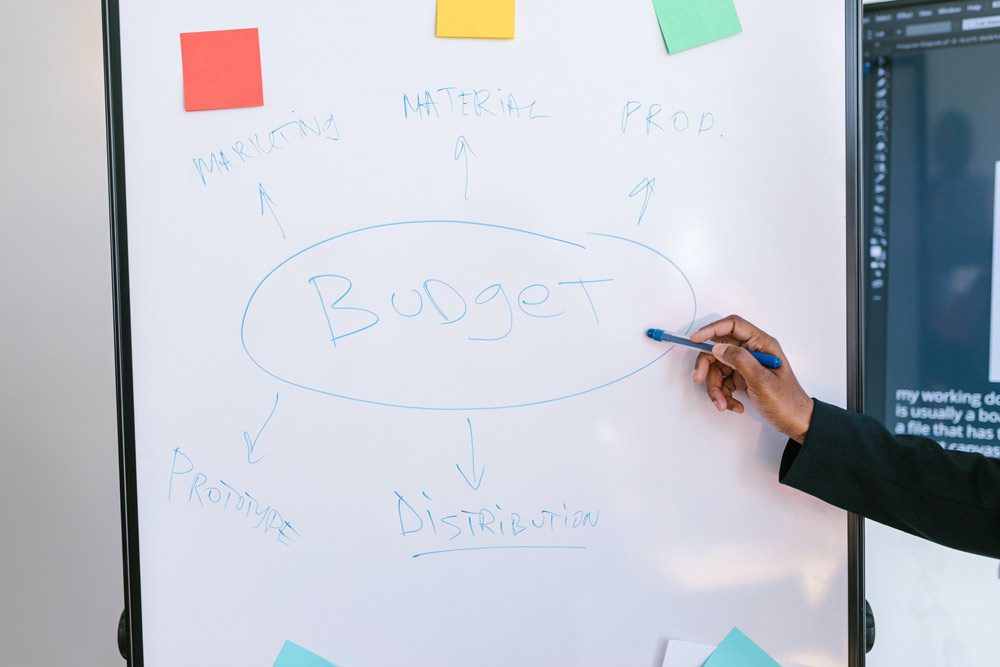 Spoiler Alert: Your website is a goldmine waiting for you to tap in!
Why Upgrade Your Website?
First and foremost, your website is your online headquarters. It's the "go-to" destination when customers and potential clients want to learn about your business. So, if your site feels like a relic from the 1990s or the early 2000s, the time for a makeover is overdue.
Much like you might grow tired of an outdated color scheme inside your home or want to make it more marketable to potential buyers if you're considering putting it up for sale, a refreshed website is a straightforward way to bring your online presence up to speed. It's no secret that a sleek, modern design can give your brand a fresh vibe and attract more customers.
And remember, the cost to upgrade your website is usually much less than renovating a physical location!
Add Or Integrate E-Commerce Capabilities
Have you ever visited a brick-and-mortar store and later saw their website only to find an online store unavailable? It's frustrating, right?
On the heels of recent lockdowns, many people changed their shopping habits, causing a surge in online shopping. Adding or integrating E-commerce capabilities to your website can be a game-changer. It's a logical way to keep your store open and accessible 24/7 without hiring people to manage the cash drawer and watch the store.
If you want to drive sales quickly, E-Commerce is the way to reach customers who might never walk through your physical doors.
Promote Inclusivity With User Accessibility Controls
The internet is for everyone. However, according to recent statistics and data, only 3% of the web is accessible to those with cognitive impairments. So, making your site more accessible isn't just nice; it's a practical business strategy. Features like text-to-speech, high-contrast modes, and easy navigation can make your site user-friendly. Plus, being inclusive shows that you care about people, which is an honorable approach to business, regardless of the size of your company.
Keep Content Fresh
Having a "set it and forget it" attitude is dangerous, as it applies to your company website. Instead, it would be best if you approached your digital presence as a living, breathing entity. If it's stagnant, people will notice – and these things are dead giveaways:
Stat counters visible on pages
HTML frames or tables for layout
Use of Adobe Flash elements
Broken links or "404 Not Found" errors
Outdated fonts (Comic Sans, Times New Roman)
Clip art or low-resolution images
Lack of mobile responsiveness
Auto-playing music or videos
Expired copyright date in the footer
Slow loading speed
No social media links or buttons
Use of guestbooks or HTML web forms
No SSL certificate (HTTP instead of HTTPS)
Stale or outdated content (old blog posts, outdated product info)
Keyword stuffing or other old-school SEO tactics
Regularly updating your blog, product pages, and even your 'About Us' section can help you connect with visitors. Fresh content can help to boost SEO rankings, making your site easier to find on Google. It's the gift that keeps on giving!
Other Budget-Friendly Strategies
So you've revamped your website, and you're feeling good. But why stop there? The digital world is teeming with opportunities that are easy on the pocket but big on returns. Let's explore other budget-friendly strategies to keep your marketing engine running full throttle.
Leverage Social Media – You're already scrolling through your feeds. Why not make them work for you? A smart social media strategy can offer high returns for zero dollars. Share behind-the-scenes peeks, customer testimonials, or even quick how-to videos. Interact with your audience; they'll likely return the favor by engaging with your brand.
Provide Website Customer Support – Great customer service doesn't have to be a budget-buster. Offering online support through features like live chat, a support desk, or even chatbots can be a cost-effective way to elevate your brand experience. These tools help resolve issues on the spot and make your customers feel valued and heard without requiring a full-time staff to manage. Many of these services integrate seamlessly with your website, making it a fuss-free upgrade with big payoffs. So, if you want to win customer loyalty without splurging, online customer support is a strategy worth exploring.
Utilize Email Campaigns – Have you maintained a list of customer emails? Don't overlook the value of this data. Instead, put them to good use! Well-crafted emails can inform your customers about new products, special offers, or interesting articles (like this!) They remind people that you exist and have something valuable to offer.
Network, Network, Network – Never overlook the power of a good conversation. Whether it's a local business fair, an industry conference, or even a community event—getting out and talking to people can create opportunities that money can't buy.
Your Roadmap To Making A Big Impact
Remember, a small budget doesn't mean your company is constrained to making a small impact. You can stretch every dollar into something meaningful for your business with practical choices.
An upgraded, inclusive website with fresh content and E-commerce can do wonders. Add social media magic, email communications, website support, and real-world networking; you're on your way to enormous success.
So invest where it counts, and watch your small budget create a big splash. Cheers to your business journey!
Thanks for reading! If you need help implementing any of these strategies, especially web design, don't hesitate to contact us. We're here to help you make a significant impact!