If you're a business owner, you have probably noticed that it is getting harder and harder to find qualified employees these days. The labor shortage has been getting more and more attention recently as the COVID-19 pandemic disrupted business operations worldwide. Many of those impacted the hardest were small to medium-sized businesses that are the core of the economy.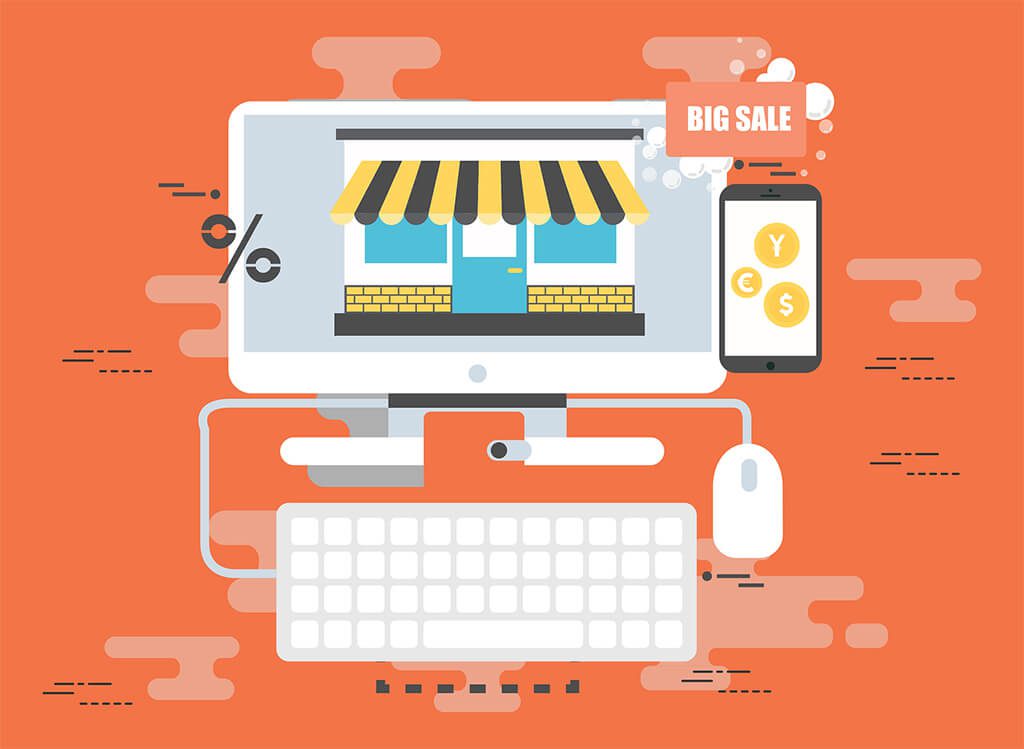 It's in times like these that driven companies must think outside of the proverbial "box" to solve labor issues, especially as the busy holiday shopping season approaches.
As a leading technology company on the South coast of Massachusetts, our team can help small and medium-sized businesses solve labor shortages within their marketing department the easy way!
While you might not think that a web design company can help you solve issues related to a labor shortage, here are some ways we can help:
Ecommerce Integration – Your website should work for you! Integrating Ecommerce capabilities into your company website, you can help to streamline your operations and create more revenue-generating opportunities. Whether selling products or services, we can customize and integrate an ecommerce solution that does just what you need it to do.
Ways that Ecommerce helps you grow during a labor shortage:
24/7 Availability – Keeping your physical location open 24 hours a day might not be feasible for many reasons, including experiencing staff shortages, lack of foot traffic, or increased expenses associated with having extended hours. An online store can process orders around the clock, offering more opportunities to generate revenues and keep staff busy during their scheduled work hours.
Streamlines Shopping Experience – Online shopping is no longer simply for the lazy shopper. Instead, it's a way for busy people to find the items and services they want or need. And, if they can buy it online and drop by later for curbside pickup or schedule it for speedy delivery, it streamlines their shopping experience.
Increase Productivity – If your location has slow periods throughout the day, having online orders from a web store helps keep your employees working on revenue-generating tasks instead of just standing around waiting for customers to show up.
When you consider all the benefits that ecommerce solutions can add to your bottom line during a labor shortage, it's difficult to argue the reasons for not integrating at least some elements of ecommerce into your website.
Outsourced Website Support Handles IT Related Issues
As a small or medium-sized business owner, likely, IT isn't among your core competencies. Unfortunately, there are just too many things that can go wrong with a website to attempt to maintain yourself. Our team of highly-skilled website support specialists provides an affordable solution that allows you to focus on what you're good at while handling your IT issues related to website maintenance and development.
When your website is down, your customers can't find or buy from you!
When an issue arises with a website that isn't being cared for by the professionals, it can cause stress and lost revenue if not dealt with quickly. Of course, trying to find a solution in the face of a labor shortage is even more stressful – but there's no reason for you to lose sleep over the issues caused by a poorly-maintained website.
Our experienced website support specialists can step in quickly to handle any technical issue related to your website, including:
Server Issues – If your site is down for some reason or slow loading time is causing lost conversions, our team will work around the clock until the issue gets resolved.
Website Support Services – It's essential to keep your website up to date and relevant. Because of the current labor shortage, hiring a dedicated IT staff to handle all the website updates required to stay secure and competitive could be challenging. Our team of web experts stays on top of these things, so you don't have to!
Website Design And Redesign Services – We know that one of the best ways to attract new customers is clean, modern design. Our team can help you take your company website from drab to fab! So whether you need to optimize your online presence for mobile visitors, you're launching your company for the first time, or you need to re-imagine your existing web presence to reflect recent changes in your company, we have a solution for you.
When researching technology services, you want the best. And Interactive Palette is here to deliver just that! Our team has helped countless businesses implement solutions that streamline operations and increase productivity, especially during labor shortages. Please contact us today to start the conversation.