An e-newsletter is an excellent tool for not only connecting with your customers, but also for increasing your business. Below you will find some helpful tips for addressing your e-newsletter's conversion rate.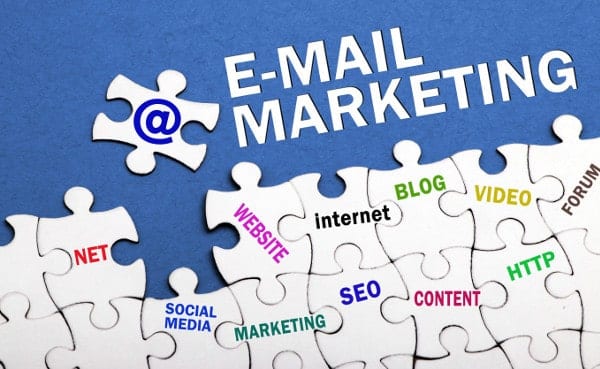 First, you must realize that the use of smartphones and tablets is growing and is only expected to increase. More than half of recipients (https://www.conversioner.com/blog/5-ways-boost-conversion-rates-using-email-marketing) delete an email that appears to look bad or unclear on their mobile device. Therefore, you must make sure that your E-Newsletter can easily adjust to look good on mobile devices. Some ways to achieve this:
Optimize your images for mobile viewing. Most devices show an image no bigger than 320 pixels, so don't use fixed image widths larger than that because viewers will only be able to see it with horizontal scrolling, which can be a pain on a small screen. If you don't optimize your images for mobile view, they can also become readjusted and appear so small that viewers cannot make out the image.
Consider your font size. It is difficult to read small fonts on mobile devices, and zooming in is not ideal. A font size of 17-22 pixels is recommended.
Make sure your 'Call to Action' is big and easy to find on mobile devices. If you want better conversion rates, you need viewers to see your Call to Action (CTA) easily and clearly.
In addition to making your e-newsletter mobile-friendly, you need to consider the many email clients who often block images as a safety measure to protect their users from viruses, malware and spam. This can affect how viewers see your e-newsletter and can have a significant impact on the conversion rate. Add ALT tags to your images to help you get around this limitation. ALT tags apply alternate text describing the image in place of the hidden images. Make sure your tags are brief and compelling to get your reader's attention – and hopefully their business.
A third way to increase the conversion rate of your E-newsletter is to pay attention to the time of day you are sending the email to your subscribers. In general, there are certain times of day that people are available and more likely to open and read the email. Make time to test for your mailing list's ideal time, addressing different delivery times with different contents. Discover what works best for your specific audience if you wish to see your conversion rates increase. Adjusting to the schedule of your audience means you might need to get organized in your own schedule. Plan ahead and prepare a weekly and monthly editorial schedule in order to avoid improvising and sending at the last minute and at the wrong time of the day.
E-newsletters have proven to be a very powerful marketing tool as it gives you a chance to directly communicate with your past, present and hopefully future customers. The potential of e-newsletters has been duly noted throughout the online community and it seems most businesses utilize them now-a-days, which means you will need yours to stand out from the rest in order to convert subscribers to customers. These tips will help you do just that.