The virtual office. It's a setup that allows business owners and employees to work remotely through the use of various business functions and services accessed through laptop computers, mobile devices and the internet. Virtual office setups can be beneficial for startups, freelancers, international travelers, small businesses and telecommuters. It's a solution for anyone wanting to decrease overhead costs on leases and building expenses, as these can be very costly for businesses just starting up. It's also a solution for someone looking to make business more flexible and therefore more productive by being able to work from anywhere.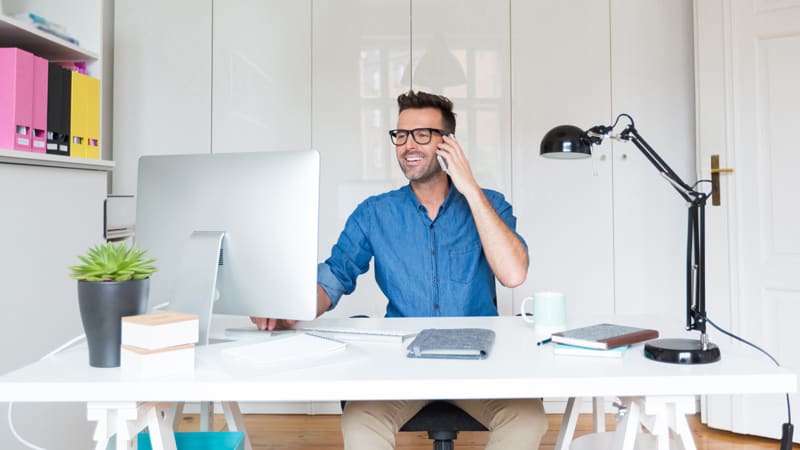 But how do virtual offices work? While websites act as the business presence online, a virtual office is where people can call, send mail to, leave messages and so on in a real-world environment. So in order for a virtual office setup to work, a business needs an online presence combined with some key fundamentals and best practices. Key fundamentals of a virtual office include having a professional business address, a live professional reception service, meeting facilities, and video conferencing abilities. Let's break it down further.
Professional business address
It's important to have a proper business address, as this presents a professional image for the business. Business owners also need a way to deal with mail that goes to this address, especially when they are not always at the location. In this case, it's suggested they use services with professionals who scan and email received mail directly to the business owners.
Dedicated phone number and live professional reception service
A dedicated phone number also gives a business the professional image it needs, and keeps business owners from having to give out their personal numbers. An effective virtual office also has a live and professional reception and message taking service to handle incoming calls, arrange meetings or attend to other clerical duties. It's important to have a live person answering the phone so business clients and colleagues feel the business is more real, and less virtual.
Meeting facilities
Though a full-time office or desk is not necessary, sometimes a temporary meeting facility will be needed. While coffee shops are always an option, some meetings might require something a little more official, like a conference room. There are many virtual office services that provide these types of environments for temporary use.
Video conferencing abilities
These include services like Skype or Google Hangouts that allow for virtual meetings or communication when not everybody can get to one meeting place. With ever-advancing technology for communication, this fundamental has allowed more and more businesses to reduce the cost of renting office space.
A well-oiled machine
These fundamentals are all part of the well-oiled machine that virtual offices can be. Combine these with the right practices and an excellent web presence and you have an efficient virtual office that can be run from anywhere. If you're looking to decrease costs and run your business from anywhere, a virtual office may be for you. Consider a virtual office for your business today.