It's no secret that online retailing is big business. And as more people have grown accustomed to the convenience and efficiency of shopping online, company owners who manage eCommerce sites have to ensure they're providing a smooth, safe experience for customers. As a result, every eCommerce site must have specific features and functions to ensure its growing sales, stay ahead of the competition, and provide a great customer experience.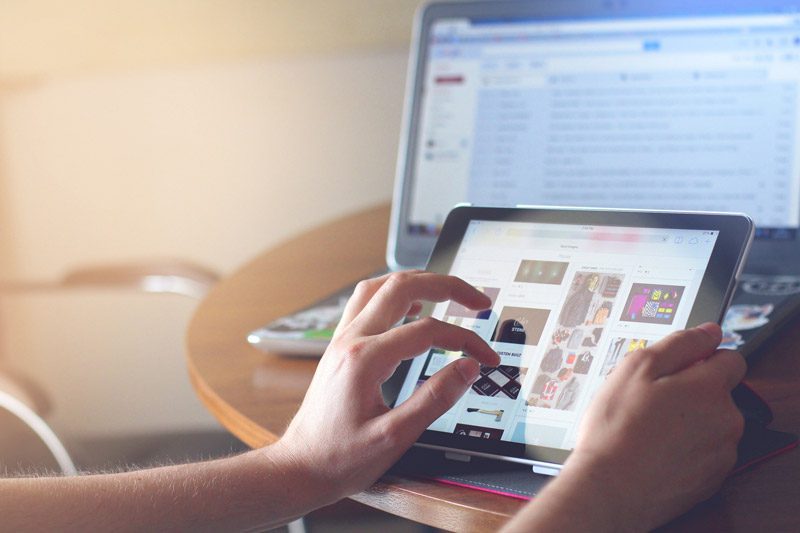 Security Comes First
With the ability to make sales online comes the responsibility to protect customers' data and money. Any eCommerce site must implement secure payment processing, such as encrypted SSL technology, to ensure the safety of their customer's financial information. An essential part of security is providing clear privacy policies that explain precisely how customer data will be used and stored.
Seamless Shopping Experience
An eCommerce site must simplify the shopping experience for customers. People want to find what they need and complete their purchases quickly. Therefore, the site should include the following:
A robust product search feature.
Clearly labeled categories for browsing items.
An intuitive checkout experience.
Website owners should pay attention to page loading times – if they are too long, customers may abandon their cart before completing the purchase.
Clear Terms And Conditions
Ecommerce website owners and operators should clearly define their terms and conditions, making them easy to find and understand. These terms should include delivery times, return policies, product warranties, and other items that could impact a customer's purchase decision. In addition, this information should be easy to access and clearly define how the business handles customer questions or disputes.
Multiple Payment Options
Every eCommerce site should offer various payment options. Popular payment options include credit and debit cards, Paypal, Venmo, or alternative financing, such as Klarna, depending on the product and budget of the customer. Providing multiple payment options is convenient for shoppers and ensures that customers complete the transaction because it supports their preferred payment method.
Account Area
An account area is essential for any business wishing to build a strong customer relationship. It allows customers to view items they've purchased in the past, save favorite things, and access any promotional codes or discounts they may have. An account area also stores customer data, making it easier for them to complete future purchases.
Responsive Design
In today's mobile-driven world, an eCommerce website must look great and work well on any device. Hence, implementing a responsive design that scales down to phones and tablets and adjusts content depending on the user's screen size. Responsive design is essential for any eCommerce site looking to increase sales from mobile customers, as it provides an optimal shopping experience regardless of the device used.
Easily Accessible Customer Support
When people experience problems with their purchases, they want a straightforward way to get help. eCommerce websites should provide clear information on contacting customer support, FAQs, online chat options, and helpful videos or tutorials. In addition, any steps you can take to improve the customer experience will help ensure more sales and return customers.
Fast Loading Pages
If a website takes forever to respond, many customers will keep going and find another site. Therefore, ECommerce sites must ensure their pages load fast by optimizing images and using lightweight graphics. Faster page speeds also improve customer satisfaction and trust, helping the business stand out from the competition.
Abandoned Cart Reminders
On average, 69% of online shopping carts get abandoned before checkout. E-commerce websites can send automated messages to remind customers about their abandoned items, encouraging visitors to return to the website to complete their purchases. These reminders show customers that the business wants to provide a great shopping experience for visitors.
Secure Data Storage Practices
Data privacy and security are paramount for any eCommerce website owner. Customers need to trust your site with their personal information, so all customer data must be securely stored, encrypted, and protected from unauthorized access. Moreover, eCommerce websites must comply with data privacy laws such as GDPR and CCPA to ensure customer trust and avoid hefty fines or legal action.
Website Accessibility Controls
For most people, using the internet and browsing websites is no problem. But for those with disabilities, it can be challenging to navigate and use an eCommerce website. To ensure everyone has equal access to your site, providing technology to empower people with disabilities will make the experience more inclusive and enjoyable for everyone. For example, popular controls could include closed captioning, audio descriptions, and adjustable font sizes.
Newsletter And Email Opt-Ins
Pay attention to the importance of collecting Emails from website visitors! You can contact customers and update them on promotions, discounts, and new products. You can also follow up with visitors who've abandoned their shopping carts or need to complete the checkout process. HINT: Sometimes, offering a sweet deal is the perfect incentive to re-engage customers and complete the sale.
An Intuitive Search Function
The faster customers find their desired items, the more likely they will buy them. Therefore, an easy-to-use search bar function should be included on your website, suggest related items, and allow customers to narrow their results by size, color, price, brand, etc.
The Overall User Experience
Businesses must consider the customer experience above all else when growing eCommerce sales. Therefore, website owners must provide customers with the necessary resources, such as payment options, account areas, responsive design, accessible customer support, fast-loading pages, and secure data storage practices, as part of a comprehensive online shopping experience.
Conclusion
Undoubtedly, a profitable e-commerce website is an ultimate goal for most businesses. However, to achieve success, owners must include essential features and functionality on their website to ensure customers can find items quickly, securely pay for them, receive timely support from the business, and enjoy a positive experience overall.
If you could help to implement any of the features discussed above, Interactive Palette would be more than happy to help you design a website that grows sales and keeps customers coming back for more. Contact us today to start the conversation.