When you initially saw that link for the first time, what did you think? My hopes are something along the lines of…
"Interactive? That's a really engaging word!
& Palette… Almost like a painter's canvas!"
The reality is that I strategically named my business for this exact reason. I knew when I was naming my business, I wanted to have a name that would immediately hook my clients from the second they saw my domain name.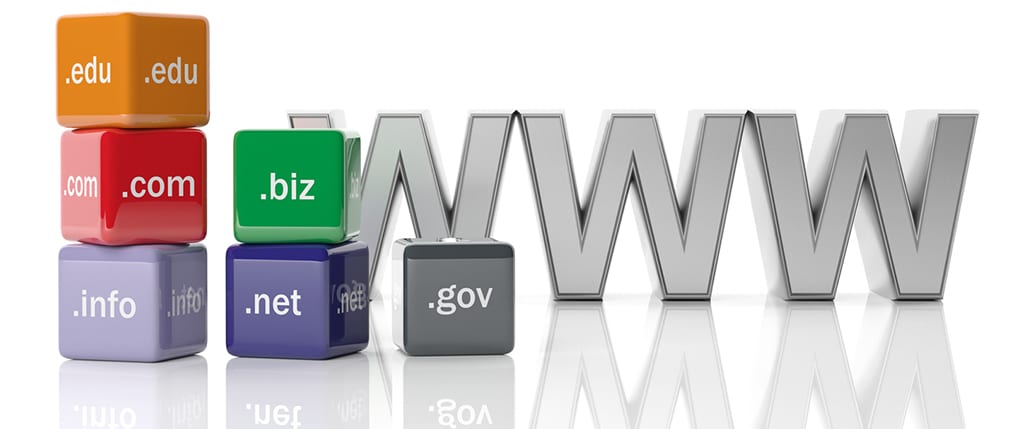 When you are looking to register your company's domain name, it's important for you to find & use a domain that is captivating and somewhat descriptive of what it is that you can/will do for your potential clients. Believe it or not, domain names are a key cornerstone to your business success.
When you think about how you Google, you can start to see why this is incredibly true…
Say you are looking to purchase a brand new home for you and your family, what are some of the keywords you would use in your Google search?
Let's look at a quick example:
"Homes for sale" is a fairly common keyword search if you are in the market for a new home.
Imagine you are the realtor who owns the domain name "homesforsale.com"
You are already that much more likely for potential homeowners to stumble across your website solely based on the fact that your domain name is exactly what your potential clients are searching for!
The tricky thing with this example, is that there are no guarantees the domain name you want will be available.
There are types of domain names that are qualified as "high-value domains". These are the domain's that can be valued at prices you can't even begin to fathom… There are three key points to these highly covetable domain names.
They offer brand protection and authority.
They increase natural website traffic and SEO.
They improve your chances of visibility to potential clients.
If you are able to obtain a high-value domain, you are ensuring credibility with your potential clients from the start. The tough reality though, is that there are people out there that are in the market of premium domain names for the sole purpose of hoarding the domain name power.
That means it's up to you to come up with an original, but enticing domain name for your website.
The two most important things you want to keep in mind when starting to brainstorm your business domain name are to make certain that it is "keyword rich" and "brand centric" according to domain.com.
When they speak about your domain needing to be "keyword rich", what they really mean is that you need to make it as SEO friendly as possible. You want your domain name to include words that will be frequently searched, easily distinguishable, and almost like the "Easy button" for keyword searching.
That being said, sometimes your business name alone is enough to do the trick!
We can't all afford to buy the most covetable and sought after keyword rich domain names that we may initially want when brainstorming for the perfect business domain… That means that we are left with using what we know and believe in most – ourselves!
It ties right back into my first question about what you thought about Interactive Palette when you first saw us… When you look at my business name it doesn't necessarily have the most "keyword rich" name, but it certainly is "brand centric".
Trust that you have named your business well enough to let it stand on its own and leave your clients wanting to learn more about who you are, and what it is that you can do to help them.
Once you come up with a domain name that meets all of this essential criteria, you want to make sure you keep it!
You may not realize this, but just because you have found the perfect domain name and registered it – that doesn't mean it's now yours forever and always…
Think of your domain name like the inspection sticker on your car – you need to renew it once a year to ensure it is still in good standing!
Now there are times when you are able to purchase a domain name for longer periods of time than one year, but the general rule of thumb here is that you want to stay on top of your domain name renewal on a regular (yearly) occurrence to ensure no one is able to up and snag your perfect domain name because of one terrible forgetful Francis moment…
Once you pick the perfect domain, be sure to set yourself up with reminders to ensure you can keep it as long as you need it.
Important: Make sure you only re-register your domain name with a trusted resource.
As usual, there are always those that like to take advantage of people…
Believe it or not there are some people out there that lay in wait for business domain names to come up for renewal so that they can send fraudulent invoices in the hopes of snagging those funds.
Not only would this mean that you are down the money you send to these fraudsters, but you also have now missed your opportunity to maintain your domain name…
Talk about a good way to lose the game!
The best way to make sure you don't get yourself caught in this trap, is to only click and pay invoices that come directly from your domain registrar.
We are also more than happy to help you with your re-registration process here at Interactive Palette so you have complete peace of mind in knowing that your business domain name will always remain safe.
Now that you have the perfect domain name locked and loaded for success, you are ready for business!
Before going live with your business website though, consider contacting us at Interactive Palette to ensure your website is just as perfect as that carefully chosen domain name.