Why leave any stone unturned when you're searching for ways to grow your business operations? There are many ways to bring in new business and continue building the clientele base that you already have. You could be somewhat surprised to learn that accepting applications online directly through your website is one way to accomplish this goal.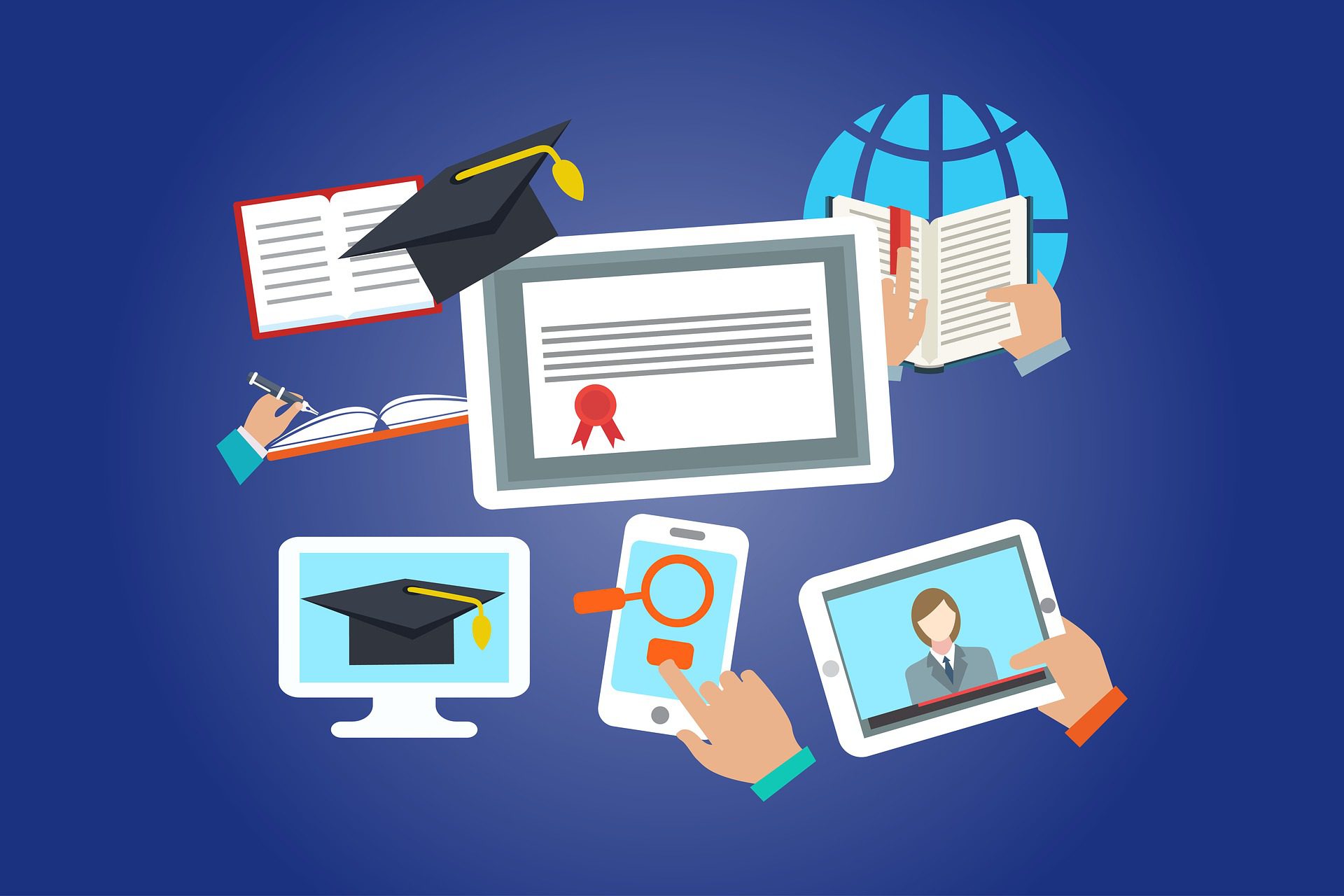 What Are The Benefits Of Offering Online Applications?
The most apparent benefit is collecting information from any person interested in what you have to offer.
Whether you need to hire talent, create a waiting list, are looking for new customers, or need to extend credit to clients, by having an online application process in place, you can simplify the process for interested parties and prospects to respond to you.
Simplify The Application Process For Job Prospects
In a world where almost everything has gone digital, it's no surprise that many companies and organizations have moved towards an online application process for job seekers. After all, it offers many advantages and benefits, both for the employer and job seeker.
For employers, an online application system can help simplify and streamline the hiring process by automating many of the associated tasks. These tasks include everything from posting job ads to tracking and managing applications.
It can also help save time, money, and resources by reducing the need for paper forms, minimizing manual data entry, and lessening the burden on the human resources department to manage and process applications.
From the job seeker's perspective, applying for jobs online is much more convenient, saving time and resources. When fuel costs are high and many people are trying to balance work and family commitments, being able to apply for a job from the comfort of their own home is a huge advantage. Instead of wasting an entire day and a tank of gasoline driving to prospective employers' job sites, they can save their time and valuable resources by applying online.
Create Buzz
When you need people to know about your business, it pays to create some buzz. And when you need buzz, what better way to start it than by adding online application functionality to your website?
Waiting lists are nothing new, but many people want to be the "first" on one. If you plan to offer a new product or service, allow people to apply online to be the first in line once it becomes available. Having a waiting list will help create buzz and excitement about your business and get people talking.
In today's digital age, "word of mouth" can quickly turn into "word of mouse."
By allowing people to apply online, you can spread the news about your business, products, or services quickly and easily, without spending a lot of money on marketing or advertising.
Additionally, you can get a general idea of how well the public will receive your products or services before you launch them, which can help gauge demand and forecast inventory requirements well ahead of your planned launch date. Hence, you're ready to handle the market when the launch arrives.
As you might imagine, this is a robust tool for creating some buzz and excitement about your business, products, and services and is sure to get people talking.
Once you have the prospect's contact information in your database, you can continue to market to them and keep them up-to-date on your latest offerings.
Having the option for them to finance their purchase opens up more significant opportunities to make a sale without having to turn them away.
Close Sales On Big Ticket Items
If you or your company sell big-ticket items, you may want to consider implementing an online credit application process to help you close more sales and increase your customer base.
These days, financing options are more widely available than ever before. As a result, many consumers are taking advantage of them to purchase items they may not have been able to afford otherwise.
Having an online credit application process makes it easy for prospective customers to apply for financing directly through your website.
Whether you sell cars, RVs, boats, home improvement services, or any other big-ticket item, an online credit application can help you close more sales and grow your business. Many of today's modern consumers expect that companies offer financing options.
Increase Average Ticket Price
Another great thing about offering an online credit application process is that it can help increase the average ticket size of your sales, which can have a significant impact on your bottom line.
According to statistics, the average order value for customers who use financing options is significantly higher than those who don't.
One study found that the average ticket price for customers using financing was nearly double that of cash-paying customers.
Even if you don't sell particularly pricey items, offering an online credit application can still help you increase the average ticket size of your sales, which can be a significant boost to your business.
Attract New Customers
While it's always great to have an existing client base, adding new customers and clients helps to strengthen your position and keep moving forward. By offering credit applications and financing options to new prospects, you can attract them to your business and encourage them to make a purchase.
Even if they don't have immediate plans to finance a purchase, you could be planting the seed for a future sale by having a financing option available to them later.
Are you convinced that accepting applications at your website is a great idea, but you're unsure how to proceed? Don't worry! Interactive Palette can help. We assist businesses in creating and implementing custom online applications tailored to their specific needs.
We'll work closely with you to better understand your unique business requirements and create an application that meets those needs. So contact us to begin the conversation and learn more about how we can help you take your business to the next level. We are always happy to provide a free consultation at no risk to you.