Losing your domain name can be a frustrating and costly experience. And while this is an issue that might not come up often, if and when it does, it can significantly impact your business – especially if you've worked hard and invested in developing your brand and corresponding website assets.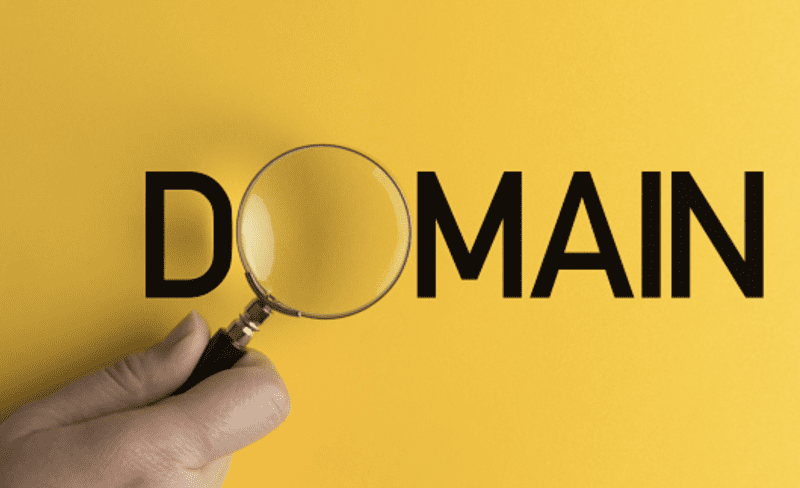 What Can Happen That Would Result In Losing A Domain Name?
There are many scenarios in which you might lose your domain name.
Among the most common reasons is forgetting to renew it. If you don't have your domain set up for auto-renewal, which we'll discuss in more detail below, you might let it expire accidentally.
Depending on domain registrar policies, there might be a grace period when you can renew your domain after it has expired. However, if you don't renew it during that grace period, then it becomes available for anyone to register. And once someone else registers it, there's very little you can do to get it back – especially if they're not willing to sell it back to you.
Taking proactive steps to prevent domain expiration – such as setting up auto-renewal – can help to avoid this problem.
In addition, you should verify that all domain contact information is correct, such as contact email address, phone number, and business address, to ensure you don't miss any communications associated with your domain name.
Check your domain status here.
Under ICANN's Registrar Accreditation Agreement, registrars must send communications related to a domain name to the registrant's contact email address on file. If you don't receive these communications – for example, an expiration notice – you might not realize that your domain is about to expire.
Another scenario in which you might lose your domain name is if someone hacks into your account and changes the registrant's information. This action would effectively allow unauthorized parties to gain control of your domain. In addition, getting it back could require a lengthy process with the registrar.
To avoid this, choosing a registrar with robust security measures is essential. Additionally, you should create a strong password for your account and change it regularly.
What Is Domain Auto-Renewal?
As we mentioned above, one of the best ways to protect your domain is to set it up for auto-renewal.
Domain auto-renewal is a feature most registrars offer that automatically renews your domain name when it's expiration. This way, you don't have to worry about manually renewing or letting it expire by accident.
To set up auto-renewal, you must add a valid credit card to your account with the registrar. Then, the registrar automatically charges the card on file at domain renewal time.
If you don't want to use a credit card, some registrars also offer the option to set up auto-renewal with PayPal.
How Much Does Domain Renewal Cost?
The domain name renewal cost varies depending on the registrar and your chosen extension or "top-level domain," TLD.
However, most registrars generally charge between $10 and $50 per year to renew a domain. So, it's not a significant expense – especially when you consider the cost of losing your domain name and all of the associated website assets.
Some registrars also offer discounts for renewing multiple domains at once or for renewing your domain for multiple years, so if you want the security of knowing your domain is good to go for several years, that is a viable option. Just set a reminder so that when the time comes, you can renew again.
Is My Website Security Included With Domain Renewal?
Another aspect of domains often confused with domain renewal is website security.
Your domain name gives people access to your website, but it's not responsible for the actual security of your website. Website security is a separate issue addressed by installing an SSL/TLS certificate.
SSL/TLS certificates encrypt the connection between your website and visitors' web browsers protecting sensitive information – including credit card numbers and login credentials – from getting intercepted by hackers. If this happens, it creates a security hole for further attacks.
Think of the domain name like your home address and website security like the locks on your doors. They're both critical for identifying and securing your property.
At Interactive Palette, we're proud to offer our clients reliable domain registration, renewal, and website security solutions. Keeping your domain URL and website safe and secure is a top priority; we keep everything renewed and updated to avoid service disruption.
If you have any questions about domain renewal or website security or need assistance, please don't hesitate to contact us. We're always happy to help!