So you own a construction company and chances are you don't have a lot of extra time in your day. There are so many things to do, from managing employees to getting projects set up, and marketing your business is probably the last thing you want to think about. However, marketing plays an extremely important part of any construction company's success. When you don't have a solid marketing plan, you risk having a stagnant construction company instead of a growing one.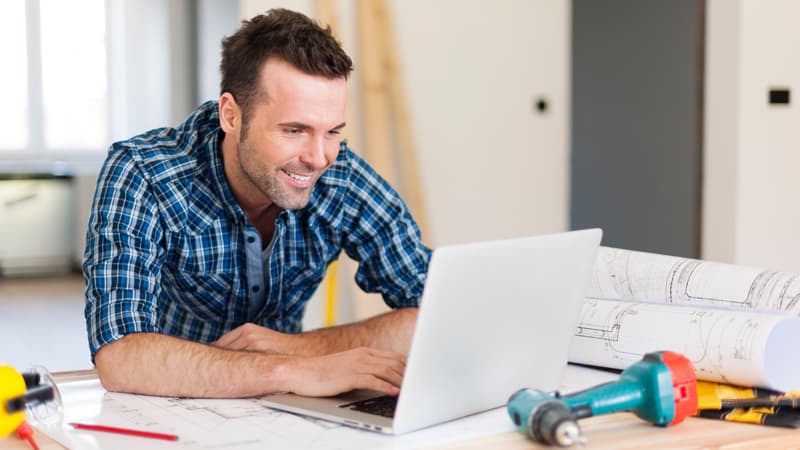 Here are 4 things to think about when it comes to improving your marketing attempts.
1. Do you have a marketing strategy for your construction business?
The first thing to think about is whether or not you actually have a strategy for marketing. Marketing budgets can vary, as can the intended target market, but ultimately the development of a marketing strategy has similar steps that can be used for any size construction company. Your plan doesn't have to be expensive, but it needs focus. It needs to be thorough and analyzed with a lot of thought. And it needs to be communicated to staff and stakeholders. As competitive environments often change and shift, your strategy should be able to adapt, be regularly monitored and adjusted as needed. As the construction market changes, so should your marketing strategy in order to capitalize on potential streams of revenue.
2. Distinct marketing plans for each business line
If you have a company with multiple business lines, such as a commercial construction group that specializes in healthcare and a residential group that specializes in historic preservation, you should have a distinct marketing plan for each of these. They could overlap in places, and should, but your market for each business line is different, so your marketing strategies should be treated accordingly.
3. Are you found in online directories?
When homeowners look for a construction company, many bounce around from site to site. And more often than not, they land on sites that aren't construction company websites, but directories that help them find construction companies in their area. Your website should be on these directories to ensure that your construction company has the best possible online presence.
These directories also provide a way to help your SEO, because each directory you're on provides a backlink that can push your site up in the search results. To make the most of these directories, make sure you describe your construction company effectively and fill out your profiles with unique and helpful content.
The top construction company directories your site should be on include:
4. Content Marketing
The last thing we want you to think about is content marketing. While this kind of marketing doesn't always correlate with website page views or form submissions, it's real value lies in the long term. Blogs and other content on your website raise brand awareness, especially when you create content that appeals to your audience. It also helps to attract potential clients and build relationships. When you frequently publish news, blogs, or articles relevant in your industry, then readers start to consider you an industry expert, or an industry thought leader, and they have reason to come back to your site. However, remember that content marketing is a long-term process and requires a strategy that includes consistent posting month after month, eventually resulting in a lot of quality content that can continue to bring traffic to your site for years to come.
Having a marketing plan helps to prevent your construction company from becoming stagnant and growth stunted. But wow, there sure is a lot to think about. Luckily there's a company like us who understands you're already busy, and can take the reins on this whole marketing thing – all you have to do is reach out.