Are you a bustling online retailer, a compassionate healthcare provider, or the proud owner of a local brick-and-mortar boutique? Or perhaps you're in the exciting world of tech startups or navigating the complexities of financial services. Whatever your profession, your website serves as more than a digital address. It's the place to make a global handshake, where first impressions blossom into lasting relationships.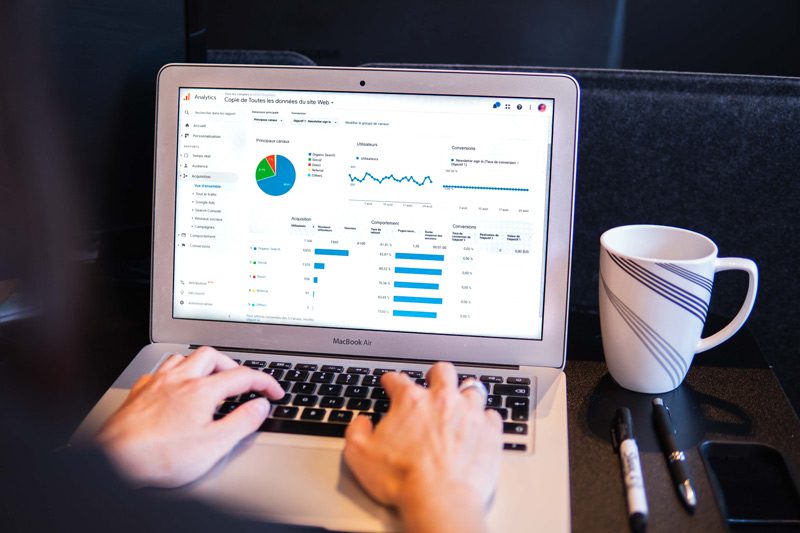 It's the digital epicenter of your business, where connections forge, and dreams transform into tangible success. How you design this space will write the story of your triumph!
At Interactive Palette, we believe in making every pixel count. Let's dive into the best design practices to maximize the impact of your website, ensuring it's a robust conversion machine.
User-Friendliness Is Key
Simplicity often speaks volumes! Whether a patient is looking for a nearby clinic or a shopper searching for the latest trends, your visitors should find what they need without having to hunt.
Responsive design, intuitive navigation, and easy-to-read fonts can create an inviting user experience.
Calls To Action (CTA) That Work
Do think of the CTA's, or calls to action, on your website as more than buttons. These are open invitations for visitors to connect and explore your website: the colors, font size, and wording matter.
Depending on the nature of your business, choose clear and compelling CTA's that apply to your operations. For instance, if you are a beauty salon owner or a healthcare provider, a compelling CTA urging the visitor to "Book an Appointment" could be the difference between connecting with a new client or having them move to another provider.
Similarly, if you run an ECommerce store, an "Add To Cart" button on items helps direct visitors to where you want, and they need to go.
Lead The Way With Mobile First Design
From the busy executive searching for a lunch spot on the go to the mom planning her day while waiting at the school gates, people rely on their mobile phones more than ever. That's why at Interactive Palette, we champion the mobile-first design approach. This strategy prioritizes the mobile experience, ensuring your website looks and functions seamlessly on smartphones and tablets. Imagine your customer taking a virtual store tour, booking an appointment, or shopping for their favorite products, all with a few simple swipes and taps. With the mobile-first design, your website becomes an on-the-go companion for your clients, always ready to serve and engage.
Remember, mobile-first design isn't about staying current with trends; it's about leading the way. Embrace a mobile-first approach, and watch how it catapults your business into the hearts and pockets of customers everywhere!
Embrace Visuals
An image is worth a million words, especially in online retail. High-quality photos and videos can convey your brand's feel, product look, or the ambiance of your location. Remember that speed matters, and optimizing your photos and videos is crucial. Compressing visual elements ensures that they load quickly without compromising quality.
Implementing proper caching techniques also plays a vital role in keeping your site moving at lightning speed. Think of it as streamlining the road to your content, removing any unnecessary bumps or turns that interrupt the overall user experience.
Page Speed Matters
Don't keep your customers waiting. Much like you should optimize images and videos, focus on providing fast-loading website pages. Not only will this make visitors happy, but it can also impact rankings in search engine results.
Track And Analyze
Keep in mind: you can't manage what you can't measure. Using tools to track your visitors' behavior will help you make data-driven decisions, empowering you to fine-tune your website for better conversions.
Compliance And Security
Compliance and security are fundamental building blocks of a trustworthy website. Every website operator should provide these safeguards to protect the safety and privacy of user information.
The stakes are even higher in some industries and professions, such as healthcare, finance, or legal services.
Regulatory requirements may demand specific security measures and strict adherence to privacy laws. Protecting patient records, financial transactions, or sensitive customer data is not just about following the rules; it's about building a fortress of trust around your online presence and demonstrating to your clients that their information is safe.
Let Us Help You Maximize Conversions
At Interactive Palette, we're here to help you build a website that doesn't just look good but works hard for your business. With experience in multiple industries, including healthcare, storefronts, and online retailers, we know what it takes to maximize impact. Let's connect and start a conversation that leads to more conversions for you!