Web Design and Hosting FAQ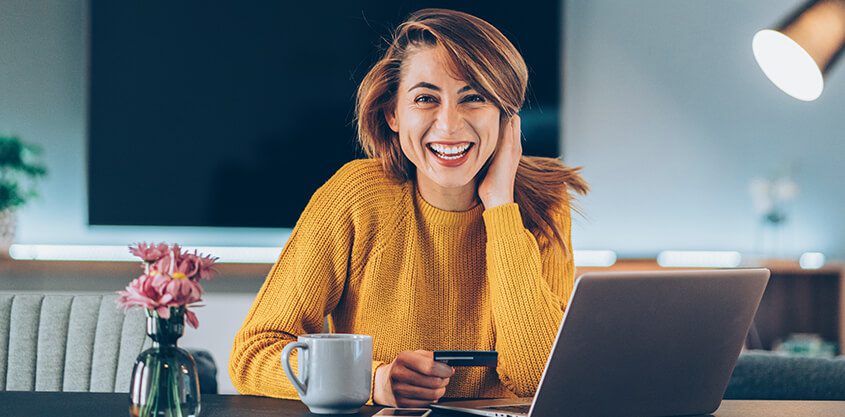 How much does a new website cost?
The cost of a new website is usually tied to the scope of the project, as every business owner has their own unique vision and set of expectations. Depending on your specific needs, a new website can range between $1,250 to $6,000.
Interactive Palette offers three scalable website design packages: Express, Entrepreneurial, and Small Biz Launcher. To learn more about what these packages include, visit our services page or reach out to a web design professional today!
How long does it take to design and launch a new website?
Generally speaking, it usually takes our team around five to eight weeks to build a custom website, though every project is different. If you're interested in a complex site with advanced functionality, it will likely take longer to develop than a basic digital storefront. Business owners looking for a quick turnover may prefer our Express website design package.
At Interactive Palette, we believe that collaboration is crucial to building engaging and aesthetically pleasing websites that accurately capture our clients' brands. The more direct input you can give during the design process, the faster we can turn your vision into a final product.
Do you work with existing websites that have been hacked or poorly maintained?
Yes! Over the course of our history, Interactive Palette has helped dozens of business restore or improve their websites following a security breach or prolonged lapse in maintenance. Our web design professionals can help you resolve a range of common issues, including:
Hacks and compromised security/hosting.
Navigation flaws and error messages.
Negative user experience.
Slow loading speeds.
Expired SSL certificates.
What regions of the U.S. do you service?
Interactive Palette provides website design and hosting services for small-and-medium-sized businesses around the Boston Metro Area, but we also work remotely alongside clients throughout the U.S.
No matter where your business is owned or operated, our team of website design specialists can help you bring your digital storefront to life and keep it secured.
What industries do you work with?
Every industry has its own unique customer base, making personalized web design services crucial to their online success. Since we launched our first website design "portal" back in 2000, we've worked with small-and-medium-sized organizations in the following industries:
Apparel
Automotive
Consulting
Education & Training
Engineering
Environmental
Financial Services
Food and Beverage
Healthcare
Home and Garden
Hospitality
Insurance
Legal
Manufacturing
Not-for-profit
Printing
Professional Services
Real Estate
Retail/E-Commerce
Technology
Travel & Transportation
Utility Companies
Browse through our web design portfolio to check out some of the work we've done with organizations in your industry.
Who will maintain my website once it's built?
Interactive Palette offers a variety of website maintenance options that can conform to your specific needs. Whether you're looking for occasional updates, regular content and performance audits, or want to handle everything yourself, we have you covered.
By outfitting your custom website with our easy to use browser-based content management system (CMS), we empower you to make precise changes without the need for programming or HTML knowledge.
Why are mobile-friendly websites important?
According to the Pew Research Center, around 96% of Americans own a cellphone of some kind, with more than 80% possessing a smartphone with internet-browsing capabilities. Now that mobile browsing has become the norm, businesses need to create websites that are functional across a wide range of devices and browser configurations.
Every website we build is designed to be responsive, engaging, and visually appealing for your customers, no matter what devices they're using (desktops, laptops, smartphones, tablets, etc.). Mobile- friendly websites are also important for ranking competitively in search engines, as Google's algorithm considers responsive website design as a key factor for smartphone users.
Who creates the content for my website?
In most cases, our clients choose to create their own website content to ensure their messaging is accurate and aligns with their unique brand guidelines. That said, our digital marketing team is happy to help you clean up your written copy or produce original content that will resonate with your customers.
No matter what industry you're in, a talented copywriter can make a world of difference. Alongside our website design products, we offer content marketing services that can help you establish your brand online, rank competitively in search results and connect with your customers on a more personal level.
Who will host my website?
Finding the right website hosting provider can be challenging, as most companies do not offer the hands-on support that small business owners are looking for. That's why Interactive Palette decided to offer our own web hosting services, which are included in all of our website support packages. Our services include domain name registration, enterprise-level email hosting, content management system integration, and more.
We can empower your business with shared and dedicated server options that are designed to be affordable, scalable and feature-rich. Our clients also have the ability to manage their own databases, though we are happy to take the lead on protecting your private directories, hosting multiple websites, managing your storage space and assuring your bandwidth is stable in the long term.
What is the best website design platform?
The overabundance of DIY web design platforms has made it easy for business owners to create an organized, visually appealing website on their own. However, these services do not provide the hands-on support and advanced customization that many business owners are looking for, and typically suffer from "template syndrome."
At Interactive Palette, we use WordPress as our primary website design platform and content management system due to its exceptional flexibility and intuitive interface. This allows us to create high-quality websites that our clients can easily manage on their own. New to WordPress? No problem! We can provide you with an easy-to-use online manual that can guide you through every step of the process.