What do you think – does your company really need a blog? Yes! Businesses that have a company blog receive more visitors to their web pages and generate more leads than those that don't have a blog. A great blog for your business is one of the most valuable marketing techniques out there.
But blogging isn't easy, believe it or not. It takes valuable time and effort, but it all pays off in the long run. Here are some helpful and general rules to go by as you create a great blog for your company.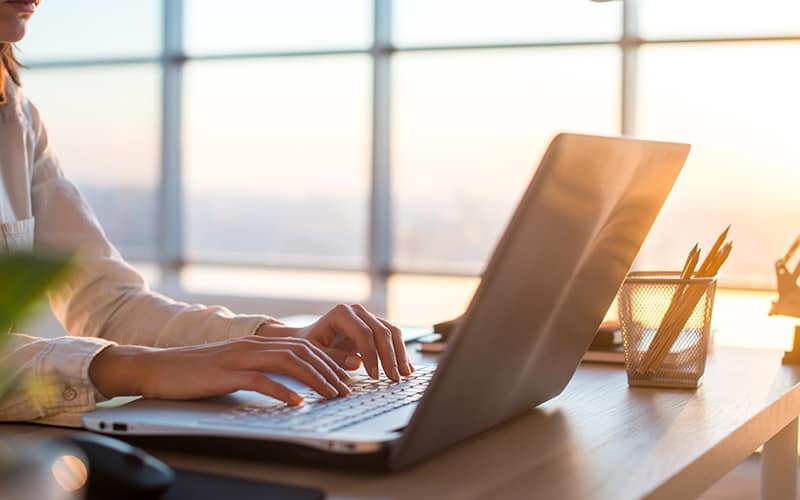 Rule 1: know who you're writing for
Do you know who is reading your blog? What are they like? What do they want to know? Your blog content will be that much more meaningful when you actually have an understanding of your reader's persona. You can use data from Google Analytics, Facebook Insights or any other social measurement tool to learn what your predominant user base is and craft your posts suited to that demographic and their interests.
Rule 2: make their lives better
What is the actual purpose of a company blog? This might be the best thing you can consider when starting or revamping your company's blog strategy. The purpose of your blog should be to make the lives of your readers and potential customers better in some way. When you give them meaningful information they are more likely to come back, and more likely to choose your services or product when they need them. This is why rule 1 is crucial – that you know who is your reader and can then decipher what they would want to know as they visit your blog.
Rule 3: blog often
If you want to get the most out of your blog, then you'll want to be consistent and write one or more posts per week. But why, you ask? Well, the more frequent you are with posting, the less likely your readers forget about you. If you're feeling like you don't have the time to blog often, I suggest you consider outsourcing the work if it's within your resources.
Rule 4: don't be too salesy
Your blog shouldn't be another sales page. Most people reading your blog aren't necessarily interested in your sales messages. If they were, they'd already be contacting you. Remember that the purpose of our blogs should be to help your readers, to gain authority and trust from people who might one day need your services. Providing solid advice on a regular basis instead of solid sales messages will help you gain this trust with more ease.
Rule 5: be more conversational
Try to make your writing more conversational, as opposed to a more monologue style. Use questions throughout your writing. Do you see what I'm doing here? I used a question! This will make your writing more engaging and will result in your readers feeling like you're talking with them, not at them. Use the word you, and contractions like they'll, he's, and we're, just like you would in a real conversation.
Rule 6: manageable blocks
People are busy, and many don't have time to read long blocks of text. Consider breaking your text up into smaller blocks with photos, sub-headers, bullet points and lists that help people to skim if they need to.
Rule 7: use evergreen information
Evergreen information? What is that? This is stuff that stays relevant over time, unlike non-evergreen information like current affairs or new stories. While writing about current affairs will get a lot of pageviews in the short term, it will eventually become irrelevant over time. This is why it's important to use a good variety of evergreen and non-evergreen information on your blog, and the majority of it being evergreen.
We hope that this is useful to you as you consider your company's blogging strategy. Blogging can truly be a great marketing tool, especially if you adhere to these 7 general rules. Get more visitors to your website, gain more leads and build trust and authority in your industry. Go ahead, get blogging!