An online presence is essential to a business that wants to thrive in this digital age. But what exactly is an online presence? Today we're going to go over just that. The basic definition of an online presence is this: the collective existence of a company or individual that can be found online via an online search. Technically speaking, if you have a website you have an online presence. If you are a member of an association that has a member directory listing online or if you have a Facebook account, you have an online presence.
But let's take this a little further. Having a website is just one aspect of having an online presence. There is a difference between simply having a website and having an effective presence that brings success to a business. Today we're going to go over 6 elements that describe an effective online presence, and these go beyond just having a social media account or just a website.
1. A clear market definition and associated keywords
A business with an effective online presence has a clear vision. This includes having the knowledge of what your target market is. Have a clear definition of your target customers/clients so you know how to approach and appeal to them. Along with a clear market definition you need keywords that relate to that market. What do they search for, how do they search for it? What are their needs? Apply this information to your marketing strategy and website content so it has the chance to be successful. Without this important knowledge, your online presence is stagnate. This is the first component of an effective online presence.
2. A website and/or blog
An effective internet presence has to include some sort of website or blog, and preferably both. This is 2017, and in order to remain up-to-date you need a website. More and more people look to the internet for their consumer needs. A website is the perfect opportunity to expose yourself to these people, and an opportunity to say who you are and what you're all about. How to choose to go about the look and feel of your site is totally up to you – it could be an eCommerce website, or an informational, brochure-type of website. Or it could be blog-based. The sky's the limit. Just be sure to have something that is compelling, aesthetically appealing, and organized in a way that makes it easy for visitors to understand what you offer/do as a business.
3. Social media marketing and interaction
Think of your social media strategy as a relationship with your target market. To become more effective, you need to take that relationship to a new level, and this can be done through social media marketing and interactions. Interact with people through business social media accounts to not only get the word out, but to gain trust and credibility too. Integrating social media with your website is a sure way to improve the efficacy of your online presence.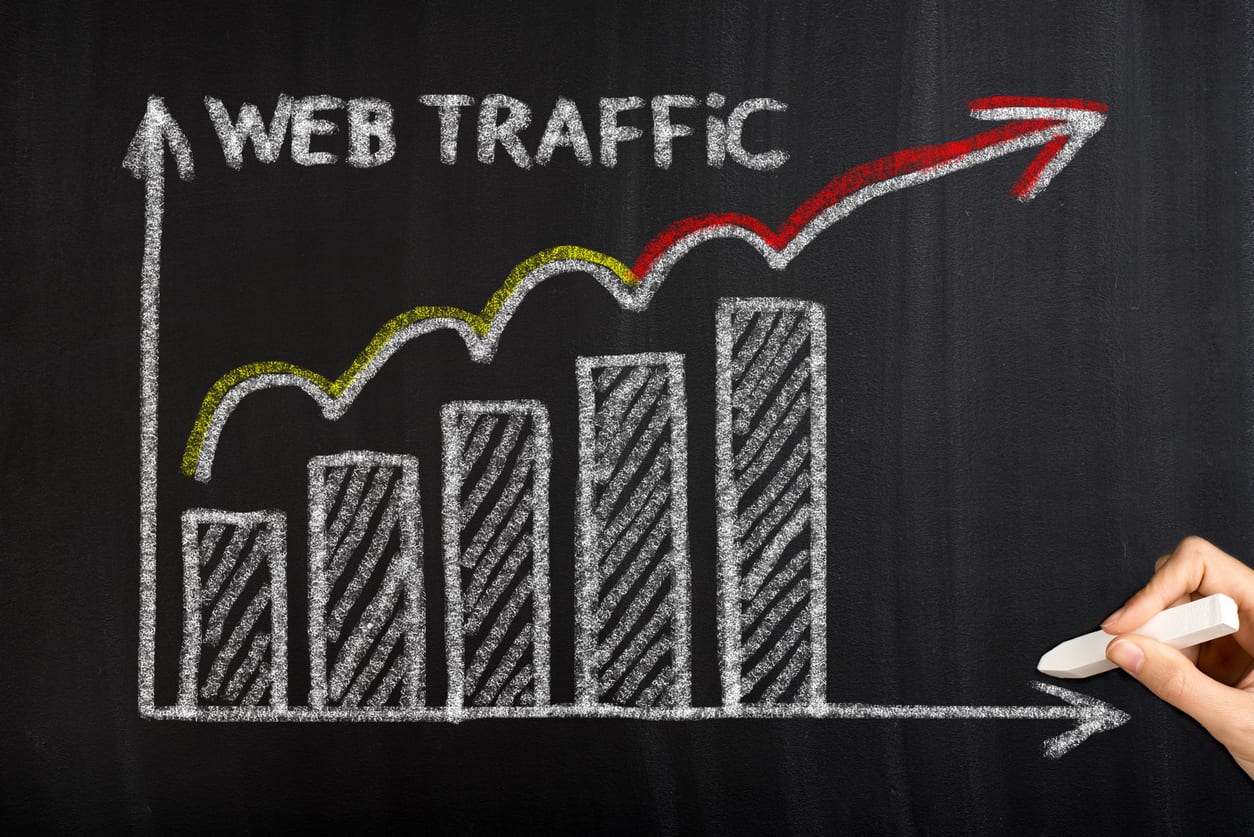 4. Consistent and high volume traffic
Once a website and social media accounts and interactions are set up, start to strategize a campaign to increase traffic, promote yourself, gain fans, followers, and business connections. The more consistent and high volume traffic you're able to drive to your online presence, the more effective it will be at making your business better.
5. Capturing leads
An effective online presence draws the consumer in and captures leads. This is one of the most important jobs that an online presence has to do. This ties in with having knowledge of your market and using the right techniques to draw in the right crowd – the crowd that has the potential of eventually becoming your customers/clients. This includes having compelling content and effective calls-to-action that lead people to the next step in the sales process.
6. Converting leads
Lastly, an effective online presence does the all-important job of converting the leads it has captured. There's no use in capturing leads if you can't convert them. This again includes (in a manner that is appropriate and sensitive) compelling content, aesthetically pleasing design, organization and clear calls-to-action that lead people to the next step of the sales funnel.
As you can see, the description of an effective online presence includes an entire army of online elements that work together to bring more success to a business. If you're noticing that you have only some of these elements, all it takes is a little effort to make some necessary adjustments. These adjustments are a sure-fire way to make a more effective online presence.