Search engine optimization (SEO), most everybody has heard about it and its importance for your business. It's how people find you online. Without utilizing proper SEO techniques and best practices, your beautifully made website can be lost with trillions of others out in the world wide web. One of the most important aspects that will improve SEO is content. You already provide this if you have a blog on your website; but is your blog doing all it can to help increase visibility and traffic to your site? In this article, I will give you 5 simple tips that will ensure your blog posts are helping improve your SEO.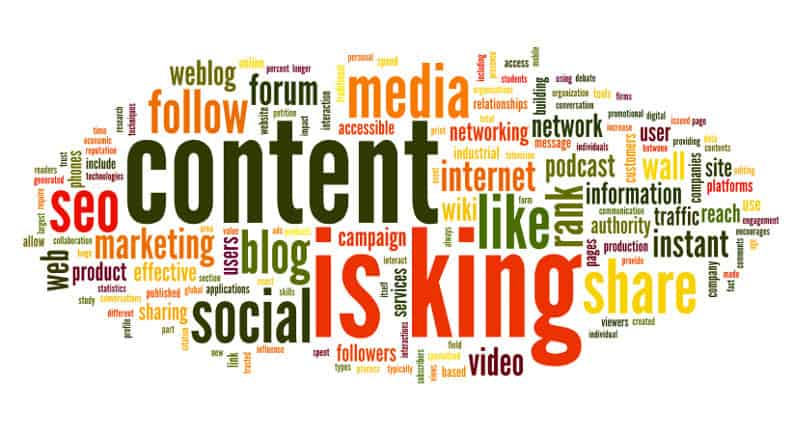 Keyword and topic research.
If you already know what you are going to write your blog post about, the keyword research doesn't need to be difficult. You'll probably include plenty of long and short term keywords naturally. Make sure your topic has at least two long tail keywords (3-5 words in a targeted phrase) that are getting some traffic online. If it doesn't, consider altering the topic slightly to make sure these will fit naturally. Use the Google Adwords Keyword tool and put in your initial prompt, or main keyword, and look at the suggestions. I find these suggestions not only tell me what to include in my blog posts, but they actually help me write it better by giving me ideas to include. Keep notes of the keywords you like (both long and short) and make sure you have them readily available for when you start actually writing. Doing adequate research before you write will only make your life easier and your writing quality will reflect this.
Put those keywords to good use.
Now that you know what keywords you would like to include in your post, it is important to place them in places where they will have the most impact – both for your human readers, but also for the search engine crawlers that will be indexing your content. Important places you need to try and include them in:
The main title
Headings and subheadings
In the first 2-4 sentences
Concluding paragraph
Anchor text (text you hyperlink to other related pages on your site
Title tags and meta descriptions
Beware of overusing your exact keywords. This is called keyword stuffing and because it used to be the most effective way of "cheating the system" only 3-4 years ago, Google is very good at catching it. Synonyms of keywords are ok – and even encouraged – but in general, make sure the exact keyword phrase does not exceed 3% of your total word count. This is called keyword density.
Give credit where credit is due.
If you include information in your blog post that you found from somebody else's blog or website, then you should link to it in your post. Not only is this just a proper thing to do, it also is liked by Google. The internet is complicated to crawl and index. Google understands your site better if it is getting links from other high quality websites and vice-versa. To get quality backlinks you will have to give out some links as well.
Image Optimization
This is something many overlook, which means it should give you a great competitive edge. Anytime you use an image in your blog post (or anywhere on your website) you should include the keyword in the ALT-text field. This is not the description or caption of the photo, but rather a field that exists just so search engines can index your image better. By including a keyword and accurately describing the image (in less than a full sentence), your images will be optimized correctly and this will signal to the search engines that your blog post should be indexed better too.
Social media is your friend.
I know you've probably heard this a thousand times – but, you must be on social media. While social media gives you a great opportunity to interact with your customers daily, it is probably more important as far as SEO goes. Promote your new blog post on all of the social media outlets your business is on, and hopefully it should get instant traffic. Google and other search engines consider every visit from social media sites as quality backlinks and will take notice of your post sooner than if you don't utilize social media.
There is a phrase that has been used by SEO experts ever since Google revamped their ranking guidelines a few years ago: "content is king". Good content is the most powerful 'trick' you can do on your website to increase traffic and rank higher on search engines. Writing a high quality post, and using the tips talked about in this article, will ensure your website has given its best shot to be ranked by Google. Utilizing SEO will separate you from your competitors and bring more targeted traffic that can be converted into customers. Remember, your website won't start ranking immediately, but by writing blog posts that improve SEO you can be sure that it will be ready to rank over time.