In 2022, having a website is no longer a luxury; it's a necessity. If you don't have one, you're missing out on potential customers, but you're also missing out on valuable data and insights.
Focusing on crucial website metrics such as time on site, conversions, and engagement are critical. These indicators track user interaction with your website, and it's a good gauge of whether or not they're finding what they need.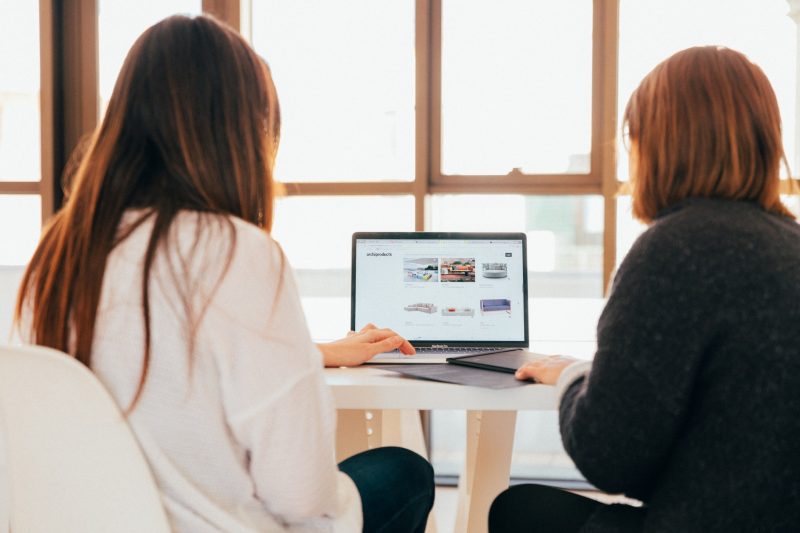 It is no surprise that the more visible your website is in search engine results, the better. The reason why is because people are far more likely to visit and engage with websites that come up on page one of search results.
There are several ways to increase your website's visibility, including Search Engine Optimization (SEO), Pay-Per-Click (PPC) advertising, and social media marketing.
Make Your Website Mobile-Friendly
Back in 2001, it was difficult to imagine that most people would be accessing the internet from a mobile device in the future. But that's what happened, and today more than 60% of web traffic comes from Smartphones, tablets, and other mobile devices.
If your website lacks mobile optimization, you're missing out on a large portion of your potential audience. In addition to responsive design, you can do several other things to make your website mobile-friendly, such as using large font sizes and buttons and simplifying the overall design.
Add Accessibility Controls For Website Visitors
When you consider that 15% of the world's population lives with some form of disability, it's clear that making your website accessible helps support inclusion as a netizen. People with visual impairments, hearing loss, and other disabilities should be able to access and engage with your website just as quickly as everyone else.
By adding accessibility controls that give users tools to adjust fonts, contrast, color schemes, and access to text to voice conversion, you can make your website accessible to a broader audience.
Include Engaging Content
If you want people to stick around and engage with your website, you need to explain why. That's where high-quality content comes in. Content that is well-written, informative, and relevant to your audience will keep them coming back for more, but it will also help increase your website's search engine ranking.
In addition to well-written front-facing website content, other content types worth making available at your site could include videos, whitepapers, ebooks, or infographics.
Integrate An Email List
Email marketing is one of the most effective ways to keep people coming back to your website. By gathering email addresses and sending out periodic newsletters or updates, you can remind people about your company and drive them back to your site.
Website owners can do email integration in several ways, but one of the simplest is to add an email sign-up form to your website. Incentivizing visitors to sign up with a coupon or discount is a great way to increase conversion rates and boost website metrics.
Setting up auto-responders and audiences can help automate your email marketing and make it easier to bring people back to your website.
For instance, you might want to have a custom list for people who have previously purchased from you so that you can send them targeted information about new products or special deals.
Install Live Chat Features
In addition to email, another great way to keep people engaged with your website is through live chat and chatbots. When live operators aren't available, chatbots can pick up the slack. Chatbots get programmed to simulate human conversation and can be used to answer questions, provide customer support, or even make recommendations.
Use Pop-Ups Sparingly
Pop-ups can effectively get people to sign up for your email list or take some other desired action, but they can also be annoying and cause people to leave your site. If you use pop-ups, make sure they're not intrusive and offer something of value in exchange for the user's action.
Encourage Social Shares
Besides increasing your website's visibility, social media can also be a great way to get people to engage with your site. Make it easy for visitors to share your content by adding social sharing buttons to each website page.
Make It Easy To Navigate
A confusing or difficult-to-use website is a surefire way to turn visitors away. To improve the user experience, offer a clear and concise navigation menu, well-labeled pages and links, and search functionality.
Even a tiny detail like adding breadcrumbs to the pages on your site can make a big difference in the overall user experience.
Install Website Analytics Software
First, you need to understand where you're starting! Among the best ways to measure and track website metrics and engagement is by installing an analytics program. Website analytics software such as Google Analytics provides insights into which pages are most popular, how visitors find your site, and where they found you. This information can help you make positive changes to improve the overall user experience.
Make Sure Your Contact Information Is Visible
Sometimes, people want to cut right to the chase and contact you directly about your products or services. If they can't find your contact information, they're likely to give up and go to a competitor. Make it straightforward for people to get in touch by including your contact information prominently on your website.
Do You Need To Increase Your Website Metrics?
If you want to improve your website's performance, it's essential to keep track of your website metrics and take action based on the data. By following the tips above, you can make changes that will increase website engagement and help you achieve your business goals.
Do you have additional questions about improving website metrics? Reach out to our professional website development and management team to discuss your concerns today!