Professional Web Design Services
If your small or medium sized business needs a new website, web hosting or ongoing support the website gurus at Interactive Palette can help achieve your goals. Our services range from custom WordPress design and development, secure website hosting and email, restoring hacked websites and more.
If you are just looking for a simple website refresh or a much more complex project, we can help design and develop a professional and mobile-friendly website that grows with your business. Our business clients enjoy working with us because they know that their websites are always able to scale as they grow. The professional websites we build are customized to each client's business needs, whether big or small.
We create websites for B2B companies, websites for construction companies, websites for lawyers, websites for healthcare professionals and more!
Building Successful Websites Since 2000
Our comprehensive process – from understanding and defining a project to design and development right through to quality testing – assures clients that their project is in the hands of a team of professionals that has built a reputation for providing customer-focused web design on time, on budget and on target.
In addition to creative web design and e-commerce web site design and development, MA web design company Interactive Palette offers an extensive roster of services including web hosting, search engine optimization, custom applications and maintenance and support for clients in a variety of industries including Apparel, Automotive, Consulting, Education & Training, Engineering, Environmental, Financial Services, Food and Beverage, Healthcare, Home and Garden, Hospitality, Insurance, Legal, Manufacturing, Not-for-profit, Printing, Professional Services, Real Estate, Restaurant, Retail/E-Commerce, Sports, Technology, Travel & Transportation, and Utility Companies.
Website Redesigns
Website Restoration Services
Make Your Website Profitable
Our Website Design Process
Mobile-Friendly Websites
Why Marketing Agencies Hire Interactive Palette For WordPress Maintenance
As a thriving digital marketing agency, you're the first in line for business owners to grow their online presence. Then, you provide them with all of the resources they need to ensure that their website is secure and always available for visitors and users. That's a lot of responsibility!
Whether you're managing a single WordPress website or hundreds of them, making essential updates to ensure they remain compliant with search engines while providing the best possible user experience can be time-consuming work. But it's also vital to your client's success.
Small Business Website Design
Professional custom website designing for small to medium sized businesses. All our websites are created in the USA.
Small Business Website Design
Learn About Small Business Website Design
WordPress Support Packages
Interactive Palette can help grow your small to medium sized business website so you can focus on your business.
WordPress Support Packages
Learn About WordPress Support Packages
Ecommerce Solutions
Are you looking to cut down on the complications of dealing with multiple service companies for your Internet presence?
Ecommerce Solutions
Learn About Ecommerce Solutions
Increased Success For Your Business Is Just A Click Away!
Our WEB Design & Web Development Portfolio
Exciting State-of-Art Web Design Projects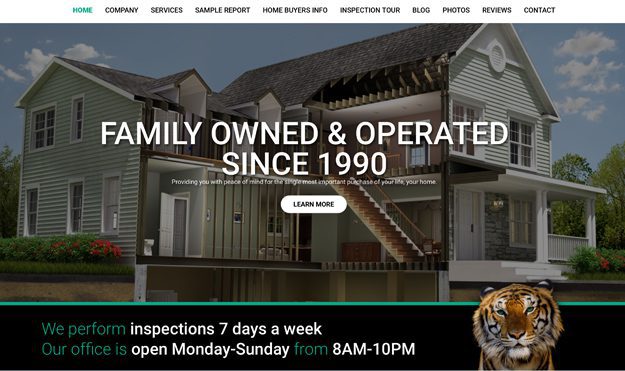 Construction
Tiger Home Inspection
Law Firms
Murphy, Hesse, Toomey, & Lehane LLP
Website Packages Scaled To Fit Your Business
Interactive Palette offers three scaleable website packages for small business, so you can choose one that works for your business.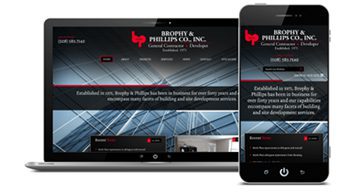 Express Package
Our Express Website Package is built for businesses who want a quick and affordable design. If you're looking for a simple, but powerful website that communicates your brand, this package is for you.
Entrepreneurial Package
Our Entrepreneurial Website Package gives your business a
mobile-responsive website
and customized features to accentuate your brand. Plus, we add in on-going maintenance so your site stays updated and performing well.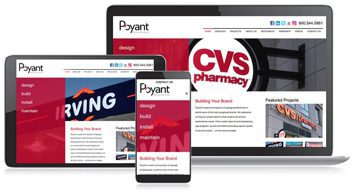 Small Biz Launcher
Our Small Biz Launcher delivers everything you need for a
powerful online presence
. A host of customized features gives your business leverage above competitors, including (unique features + specific benefits).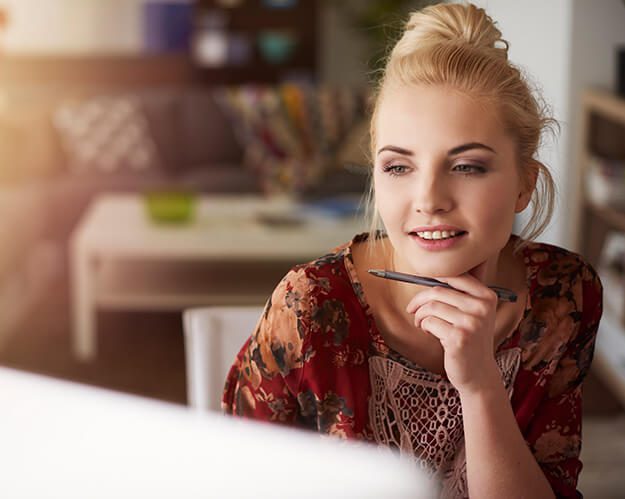 Small Business Web Design Services
The talented web design staff at Interactive Palette distinguishes itself in both design and programming proficiencies, keeping current with the latest technologies and search engine marketing practices.
From the outset, Interactive Palette has strived to help small businesses and organizations translate their brand, their message, and their goals for online audiences. We have worked with clients to build an online presence across a range of industries, each with their own design expectations and functionality needs. Some businesses need their website to be e-commerce enabled, while others are just looking for a digital storefront to advertise their products and services. Whatever the need, our award-winning Interactive Palette team has consistently delivered the highest caliber in creative web design.
Delivering The Highest Caliber In Creative Web Design To Local & National Clients
Here are what our current and past clients have to say
Plymouth Podiatry
"Our website was outdated and Interactive Palette did a wonderful job recreating the entire website. Thank you!"
Plymouth Podiatry
Collins Construction Company, Inc.
"There are not enough words to express how truly wonderful our experience was working with various personnel from Interactive Palette, Inc. All of the employees worked efficiently, directly, and professionally to meet all of our needs and expectations."
Shayna C

New England Center and Home for Veterans (NECHV)
"Interactive Palette designed and built a beautiful site for us, working closely with us the whole time. The entire team was very responsive and we never felt out of the loop. They have also provided great ongoing support. Highly recommend!"
NECHV
Latest From The Interactive Palette Blog
The vastness of the internet is almost incomprehensible. With an estimated 1.7 billion websites, the internet has become an invaluable resource for people worldwide. From educational websites to online retail stores, the sheer number of websites on the internet is a testament to their power and utility. And with new websites added every day, the internet is an ever-evolving resource that continues to provide people with access to new information and services. As a business or organization, an engaging homepage offers a way to stand out in a sea of websites. But what can website operators do to accomplish this goal? First, let's discuss the topic in depth. A Solid Foundation Begins With Search Engine-Friendly Pages A solid foundation for every website begins with search...
As an organizational leader or a business owner, having an interactive website is essential to engage with your core audience. But what is an interactive website? The simple answer is that it's a website where users can interact with the content or other components of the page. And while every business doesn't require every website application, here are some that can increase interactivity: Intuitive Navigation A streamlined and intuitive navigation menu is essential for creating a successful website. Easy navigation can significantly enhance the user experience, increasing interactivity. By providing users with easily identifiable search bars and links to clearly labeled and organized pages, they can quickly and easily find what they seek. By providing a comprehensive menu...
Need Web Design or Content Planning and Web Development?